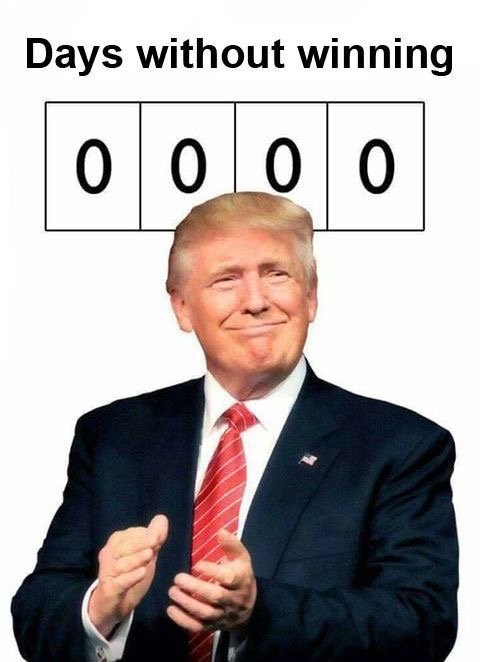 Donald John Trump is still our president.
ITEM 1
:
The New York Post reported
, "An illegal immigrant accused of raping a 13-year-old girl in Brooklyn was cut loose thanks to New York's "sanctuary city" policy and the Brooklyn District Attorney — despite a request by immigration officials that he be detained.
"Guatemalan national Miguel Federico Ajqui-Ajtzalam, 20, was arraigned Friday on a 20-count criminal complaint for allegedly raping the girl five times in 2018.
"But Brooklyn DA Eric Gonzalez's office didn't ask the judge to set bail, and Criminal Court Judge Hilary Gingold agreed to let him go on supervised release.
"Immigration and Customs Enforcement had issued a detainer asking the city to nevertheless keep Ajqui-Ajtzalam in custody because he is in the country illegally, but said the Big Apple did not comply due to its "sanctuary city" status.
"ICE finally tracked Ajqui-Ajtzalam down Monday and took him into federal custody, but issued a furious rebuke of the city."
What happened to the argument that we should deport only criminals?
ITEM 2
:
Reuters reported
, "Britain said on Monday it would consider opposition to its plan to impose a new digital tax on big tech companies like Google, Facebook and Amazon as part of its ambition to agree a free trade deal with the United States.
"A 2% levy on the money major tech firms make from British users had been expected to be introduced next month. It has been strongly opposed by Washington, however, which has said any such tax would be discriminatory and inappropriate."
In exchange for stopping the tax, President Trump should demand Google and Facebook stop censoring conservatives.
ITEM 3
: Democrats went with the youngest male candidate standing as Joe Biden blew Bernie Sanders away in the Super Tuesday primaries. Uncle Gropey is now the Comeback Cadaver. Democrats figure at worse, they will keep the House with Biden.
Praising Fidel Castro outright did Breadline Bernie in.
Quid Pro Joe will serve as a good figurehead for a deep state that will seek revenge. Plus, Hunter will stay out of jail. He will rake in even more cash, cocaine and hookers than ever before.
Paybacks are double. There will be no Tea Partying tolerated this time
Mini Mike picked up a state. Sorta. American Samoa went for the Little Big Gulp. It cost him only $500 million.
— The Patriarch Tree (@PatriarchTree) March 4, 2020
Biden is like Hillary except she had to drink to get that way.
But, not my circus, not my monkey.
Minnesota is in play in November -- if she survives the August primary.
— The Patriarch Tree (@PatriarchTree) March 4, 2020
The brother bride may be the Trump card.
ITEM 4
: Chuck Yeager made a rare political endorsement.
— Chuck Yeager (@GenChuckYeager) March 4, 2020
The guy has to be on the up and up.
ITEM 5
:
The Associated Press reported
, "The Supreme Court made it easier Tuesday for states to prosecute immigrants who use fake Social Security numbers to get a job.
"The issue for the court was whether states could pursue the immigrants in court or had to leave those choices to the federal government, which typically has authority over immigration.
"The court ruled 5-4, with conservatives in the majority, that nothing in federal immigration law prevents states from going after immigrants who use phony documents and numbers.
"The Kansas Supreme Court had ruled that the federal government has exclusive authority to determine whether an immigrant may work in the United States. It threw out state convictions for three immigrants, but the high court reversed the state ruling, in an opinion written by Justice Samuel Alito. 'The mere fact that state laws like the Kansas provisions at issue overlap to some degree with federal criminal provisions does not even begin to make a case for' the state having to forgo prosecution, Alito wrote."
What? Illegal aliens must obey the same laws we do? That should be unconstitutional!
ITEM 6
:
The Washington Times reported
, "Denver city councilwoman Candi CdeBaca was hit with calls to resign Tuesday after she showed support for a tweet floating the idea of attending Make America Great Again rallies to infect Trump supporters with the corona virus. Ms. CdeBaca tweeted '#solidarity Yaaas!!' in her Feb. 28 response to a Feb. 26 post from Susan Daniel, who tweeted, 'For the record, if I do get the corona virus I'm attending every MAGA rally I can.'
"The councilwoman's office issued a statement saying her reply was sarcastic after she drew thousands of outraged responses on social media, as well as a call from the Colorado Republican Party to resign."
Sarcasm or not, she needs to be tossed from office. Likely this will gain her more votes. Face it, Kurt Schlichter is correct when he says Democrats hate you and want you to die.
ITEM 7
: But there really are a few public servants holding elected office.
— Eric Trump (@EricTrump) March 3, 2020
History will mock his critics.
ITEM 8
:
Yahoo Finance reported
, "The NFL could be headed for a lockout, its first since 2011. Now NFL team owners, players, fans, and the league's broadcast partners like CBS and Disney (which owns ABC and ESPN) are monitoring the situation with bated breath."
NFL linebacker Josh Martin said, "When you think about adding a 17th game, that's a 17th chance you have to be injured. So that's a huge deal."
In demanding players accept a 17th game, NFL owners signal they want a strike. Apparently everyone has decided they made enough money.
If they really want to add an 18th week to the season, why not add a second bye week?
I am pro-business but many businesses are run by simpletons.
ITEM 9
:
Reuters reported
, "The government of Mexican President Andres Manuel Lopez Obrador has stepped up extraditions of suspected drug cartel leaders to the United States, official data show, as Washington presses for increased bilateral cooperation on security.
"Last year, Mexico's government extradited 58 people wanted in the United States, according to figures from the attorney general's office seen by Reuters. By Feb. 21, Mexico had already sent 30 people across the border in 2020, the figures showed."
They do not want them either.
ITEM 10
:
Fox News reported
, "A grandfather in Canada says he was outraged after finding out what his 8-year-old grandson had won in a raffle at a youth hockey tournament: about $200 worth of marijuana products.
"Keith Redl, of British Columbia, told Toronto's CTV News that his grandson, who plays in a youth hockey league, had entered raffle tickets to win a prize."
The world literally goes to pot.
ITEM 11
:
The New York Post reported
, "Rosie O'Donnell has struck up an unlikely friendship with President Trump's incarcerated former personal attorney Michael Cohen.
"Outspoken Trump loather and archnemesis O'Donnell contacted Cohen in writing after he was sent to the medium-security federal prison in Otisville, NY, last year, according to a source.
"Comedian and former host of The View O'Donnell is even said to have visited Cohen — who is again shopping a tell-all book about his years working for Trump — at the upstate facility."
I have the perfect title for their tome: The Art of the Whine.
ITEM 12
: Katy Tur tries so hard.
MSNBC went to East Los Angeles to ask Latino people who they're voting for. The first guy they featured said he's voting for Bernie but doesn't know why. The host asks if his daughter is the reason why... He says no his daughter is voting for Trump. 😂😂😂

pic.twitter.com/qHqRdQgyOU

— Robby Starbuck (@robbystarbuck) March 3, 2020
She fails so often.
.
ITEM 13
: Yo, Billionaire Boy: it is spread your wealth, not your health.
— Donald J. Trump (@realDonaldTrump) March 4, 2020
Bloomberg must think Corona Virus is a hoax.
ITEM 14
: His departure from the race will be mourned.
— ℂ𝕒𝕣𝕝𝕠𝕤 (@ChuckEChaves) March 4, 2020
More comic gold per inch than the Marx Brothers.
ITEM 15
: And so God made a country boy.
FFA Students at Coldwater High School in Ohio were told they couldn't fly their Trump Flags on their Tractors.

The school said YOU will be SUSPENDED, and all future FFA activities would be BANNED from the school.

They support

@realdonaldtrump

100%. So this happened. :)

pic.twitter.com/XQQpcZiNl9

— Derek Utley (@realDerekUtley) March 3, 2020
They threw cold water on Coldwater High's hierarchy.
QUOTE OF THE DAY
:
From Donald.win
, "Let this sink in, the Democrats have had 3.5 years to find a replacement for 'the most corrupt President in history,' and these are the two they come up with. A Communist and an Alzheimer's patient."