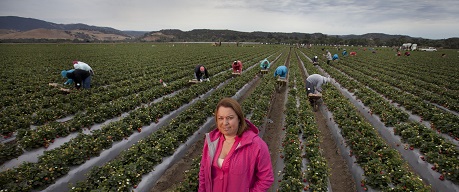 President Donald John Trump knows farming isn't easy. He fought hard for farmers in his trade negotiations with Red China, winning concessions in Phase One that will have the communists buying billions more of capitalist American agricultural products.
To get Chairman Xi's attention, President Donald John Trump slapped a tariff on garlic from Red China.
Agence-France Presse reported on June 4, 2019
, "As most US farmers feel the brunt of the trade war with China, some, like garlic and honey producers who have struggled for years, are applauding new, higher tariffs on Chinese goods.
"'It's been a pretty exciting time for us in Gilroy, California,' Ken Christopher, whose family runs Christopher Ranch, the nation's largest garlic grower, told AFP.
"Though nearly all garlic consumed in America was grown in the US prior to 1993, that changed almost overnight when Chinese exporters began flooding the US market with their product, all but wiping out garlic growers across the country, Christopher said."
Christopher is in California, a state that has nothing to offer President Donald John Trump. He won without California, and will win again without California.
But President Donald John Trump knows the importance of having garlic production.
Now the rest of the country does.
The Wall Street Journal reported today, "Garlic prices are rising. The reason: the widening Corona Virus outbreak is causing disruptions in the supply chain in China, the world's largest producer of the vegetable.
"In recent years, China has been responsible for as much as 80% of the global garlic supply. More than two-thirds of the fresh garlic that the U.S. imports comes from China, according to the United Nations' Comtrade database."
Without this president, the problem would be greater.
I put this post through my (patent pending) New York Times headline generator. It said, "Trump saved garlic from the Corona Virus. Vampires hardest hit."
And now you know the rest of the story.