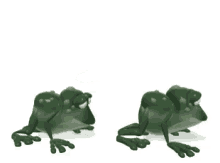 Happy Leap Year Day. Donald John Trump is still our president.
ITEM 1
:
The Daily Mail reported
, "President Donald Trump said Friday that he's dispatching Secretary of State Mike Pompeo to the signing of an agreement with the Afghan Taliban aimed at beginning a draw down of thousands of U.S. troops and ending America's 18-year involvement in the war.
"Trump said Pompeo would soon, at the president's direction, witness the signing of an agreement with the Taliban, an event that will see America's top diplomat stand with leaders of militants, who harbored al-Qaeda before the 9/11 attacks and are responsible for the deaths of thousands of American servicemen and women.
"He said Defense Secretary Mark Esper also will issue a joint declaration with the government of Afghanistan.
"Trump did not say where the deal would be signed, but it's been previously reported that it would occur Saturday in Doha, Qatar.
"The signing comes after a week in which both U.S.-led forces and the Taliban committed to a reduction in violence. Under the plan being signed, the U.S. is to reduce the number of troops in Afghanistan to 8,600 from about 13,000.
"Much of the plan remains vague, except to say that American troops will withdraw and that the Taliban promise not to let extremists use the country as a staging ground for attacking the U.S. or its allies."
We should have done this years ago after killing Osama bin Laden.
ITEM 2
:
The Federal Reserve in Atlanta announced
, "The GDPNow model estimate for real GDP growth (seasonally adjusted annual rate) in the first quarter of 2020 is 2.6% on February 28, down from 2.7% on February 27. After this morning's Advance Economic Indicators report from the U.S. Census Bureau and personal income and outlays release from the U.S. Bureau of Economic Analysis, the nowcast of first-quarter real business fixed investment growth decreased from 2.6 percent to 0.1 percent and the nowcast of the contribution of change in real net exports to first-quarter real GDP growth increased from -0.23 percentage points to -0.02 percentage points."
The New York Fed had it at 2.14% growth. Both the Cleveland and St. Louis feds had it at 1.6% growth.
You panic. I'm too busy staying calm.
ITEM 3
:
NPR reported
, "Stocks took another steep dive Friday, deepening a multi-day rout fueled by fears about the coronavirus' impact on the global economy.
"The Dow Jones Industrial Average fell 357 points on Friday, capping a week in which the blue chip index fell 3,583 points or 12.4%. The Dow is down 16.3% from its recent peak on Feb. 12."
This is the correction I predicted for 2020 in highlights on December 31.
(
See Item 19
: "I am tepid on the stock market. The Total Market Value of American companies is now 144% of the GDP. I see a midyear correction of 10% to 15%. The press will cheer, again to their great disappointment as the stocks will rebound. But history shows big growth following a year like this year's huge growth. Also it is a presidential re-election year. My advice as always is watch what Warren Buffett does.")
There is no way I knew that a new strain of flu would trigger the correction, but this gives the stock market time to weed out the weak stocks and rally 'round the strong ones. The Dow Jones Industrial Average should hit 30,000 by the year's end.
ITEM 4
:
Fox News reported
, "Sen. Tom Cotton, R-Ark., praised the Trump administration Friday amid a flood of attacks by critics in the media and by Democratic lawmakers over its handling of the corona virus outbreak.
"'This is just an example of President's critics, criticizing anything that he does,' Cotton told Sean Hannity.
"'The single most consequential and valuable thing done to stop this virus from already spreading throughout the United States was when President Trump decided to shut down travel to China last month,' Cotton said, referring to the administration's announcement Jan. 31 that it would temporarily bar foreigners from entering the U.S. if they had been to China within the previous 14 days."
Some
Democrats called that ban racist
.
Now they attack President Trump for the corona virus spreading from Red China.
ITEM 5
:
Sophie Mann reported
, "The Office of Special Counsel said Thursday that it has received a complaint from a government whistle blower alleging that federal workers were not given proper training or protective gear when they were sent to assist Americans evacuated from China during the initial leg of the corona virus outbreak.
"The complaint refers to the event last month in which employees of the Department of Health and Human Services were sent to Travis and March Air Force bases in California to aid in assisting the quarantined evacuees.
"Rep. Jimmy Gomez, D-Calif., said the whistle blower contacted his office earlier this month to allege retaliation from his superiors for taking issue with safety protocol."
The Deep State Democrats still are trying to sabotage our government. Politicizing a flu epidemic is a new low. I expect them to go lower.
ITEM 6
:
The Associated Press reported
, "A federal appeals court on Friday temporarily halted a Trump administration policy to make asylum seekers wait in Mexico while their cases wind through U.S. immigration courts.
"The same court decided to keep another major change on hold, one that denies asylum to anyone who enters the U.S. illegally from Mexico.
"A three-judge panel of the 9th U.S. Circuit Court of Appeals ruled on the two policies that are central to President Donald Trump's asylum crackdown, dealing the administration a major setback, even if it proves temporary."
It was two Clinton judges against a Reagan judge as Democrat judges continue to try to set policy instead of upholding the Constitution.
ITEM 7
:
The Pew Research Center said
, "More than 23 million U.S. immigrants will be eligible to vote in the 2020 presidential election, making up roughly 10% of the nation's overall electorate – both record highs, according to Pew Research Center estimates based on Census Bureau data.
"The number of immigrant eligible voters has increased steadily over the past 20 years, up 93% since 2000. By comparison, the U.S.-born eligible voter population grew more slowly (by 18%) over the same period, from 181 million in 2000 to 215 million in 2020.
"The nation's immigrant voters have diverse backgrounds. Most immigrant eligible voters are either Hispanic or Asian, though they hail from countries across the globe. Immigrants from Mexico make up the single largest group, at 16% of foreign-born voters. More than half of all U.S. immigrants (56%) live in the country's four most populous states: California, New York, Texas and Florida. Two-thirds have lived in the U.S. for more than 20 years and 63% are proficient in English."
23 million immigrants became citizens?
But I was told there were no pathways to citizenship.
ITEM 8
:
Andy Laperriere reported
, "The Real Cuba Is a Land of Extreme Deprivation. Families were overjoyed when my church group brought children's Tylenol and cheap reading glasses."
The column said, "Based on my observations and conversations with our translators, there are three classes of people in Cuba. The governmental elite live in gated communities and enjoy what Americans would regard as middle-class living standards. The average person who relies on his own income lives in desperate Third World conditions. In between are people with generous relatives in the U.S. They have more disposable income, but their living conditions are comparable to those of the poorest Americans.
"Income inequality is so extreme that Cuba has two currencies, one for tourists and senior government officials — and one for everyone else. Ordinary Cubans use the national peso, valued at 25 to the U.S. dollar. Tourists and the elite use the convertible peso, which converts one-to-one with the dollar (after surcharges to the Cuban government). A soft drink or ice cream costs in convertible pesos what it would cost in small-town America. Given the average wage in Cuba, a trip to the equivalent of a 7-Eleven is a luxury most people can't afford.
"A group from my church returned from Cuba a couple of months ago. Little has changed. We're still bringing the same basic necessities, and circumstances are still desperate. Conditions in Cuba may be deteriorating further thanks to the collapse of Venezuela, itself a socialist basket case where people are starving and go without basic medicine. Cuba used to receive oil and cash from Venezuela in exchange for what amounts to slave labor performed by Cuban physicians. But those flows have slowed.
"One surprise was how many people in Cuba were openly critical of the government. Cuba is not as totalitarian as it was in the early days after the revolution, when the government sent critics of the regime (as well as pastors, priests, artists and others) to labor camps."
No labor camps? Things must be so bad in Cuba, even the secret police are muttering.
ITEM 9
:
Fox News reported
, "Rep. John Garamendi, D-Calif., appeared to threaten Donald Trump Jr., the president's son, on Friday, warning that they better not be in close quarters or they could have a serious altercation.
"He made those comments on MSNBC while discussing the corona virus. MSNBC anchor Hallie Jackson had asked the congressman about Trump Jr.'s argument that Democrats were hoping for deaths from the corona virus so it could end his father's winning streak."
Garamendi said, "He should not be near me when he says that. There would be a serious altercation. That is just totally outrageous. That is totally outrageous."
The congressman is 75. His words however are meant to inspire someone else to conduct violence against the president's son. Democrat supporters already shot and nearly killed a Republican congressman, and ambushed and broken the ribs of a senator. The Democrat Resistance breeds violence.
ITEM 10
:
The Economist reported
, "Covid-19 is teaching businesses hard lessons about China-only supply chains."
The story said, "Ending the world's dependence on China would not be a technical challenge. China has not been dominant for long. America's last penicillin fermenter closed in 2004, as clusters of Chinese factories, many state-owned or subsidized, offered efficiencies that foreign rivals could not match. Rather, change would involve upending well-established political and economic theories, starting with the wisdom of allowing private companies to seek out the best-value goods, with little heed paid to their origin."
That's nice.This is the same globalist publication that has opposed President Trump's efforts to make the USA less reliant on Red China.
ITEM 11
:
The Hill reported
, "Sen. Elizabeth Warren (D-Mass.) is trailing Sen. Bernie Sanders (I-Vt.) in her home state of Massachusetts, according to a new poll of likely Democratic presidential primary voters in the Bay State.
"25% of respondents said they supported the Vermont senator, while 17% said they supported Warren, according to the WBUR poll."
She is at 17%? John Kerry got 72% of the vote in the 2004 Massachusetts primary. By the way, by this date in 2004, Democrats had held 19 primaries and caucuses. South Carolina is the fourth this year.
ITEM 12
:
The Bulwark reported
, "Sierra Blanca Is How Trump Crushes Bernie. There's an avalanche of opposition research coming for Bernie Sanders. The story of Sierra Blanca is just the start."
For once, the Never Trumpers may be useful.
The story said, "In 1998, then-Rep. Sanders cosponsored a bill that would allow Vermont and Maine to dump their nuclear waste in a poor and largely Latino town in Texas called Sierra Blanca.
"A Texas Observer article in 1998 covered protesters from Sierra Blanca confronting Rep. Sanders and being given the stiff arm. The story's headline was 'Sanders to Sierra Blanca: Drop Dead. Sanders even rebuffed an offer to visit Sierra Blanca, telling its residents, 'Absolutely not. I'm gonna be running for re-election in the state of Vermont."
"Liberal hero Paul Wellstone — an actual progressive Democrat — gave a speech on the Senate floor calling this dump 'environmental racism.' Former Texas Democratic Rep. Silvestre Reyes called Sanders actions 'insanely callous.'
"After Congress approved the proposal, environmental regulators rejected the Sierra Blanca site. But a different site in Andrews County, Texas, gained approval a few years later and Vermont/Texas maintain an interstate waste agreement.
"In 2016, Sanders' tax returns revealed that as of 2014 Jane Sanders was still drawing a small salary as an alternate commissioner for the Texas Low-Level Radioactive Waste Disposal Compact Commission as part of the agreement with Vermont that her husband pushed."
Well, some commie in the Politburo probably had a wife on Chernobyl's board of commissars.
ITEM 13
:
The Verge reported
, "Hillary Clinton is ready to get her voice to the masses again, and in the most 2020 way of doing so, she's looking to podcasts. Her still-untitled show will be co-produced by iHeartMedia, a radio station conglomerate that has leaned heavily into podcasts, and it will be released this spring. Details on the show format weren't readily available, but Politico suggests it'll be interviews with newsmakers. Apparently both Conan O'Brien, who also makes a podcast with iHeart, and radio legend Howard Stern inspired her decision."
One more reason to hate Conan and Stern, but be glad she wasn't inspired by Kim Kardashian to make a porn tape.
ITEM 14
:
The Daily Mail reported
, "Democratic Party leaders are sweating over the prospect of Democratic nominee Bernie Sanders -- and also a fractured party.
"The New York Times reported Thursday that former President Bill Clinton has been calling old friends and venting about Sanders, fearing his nomination could wipe out the party in the general election. Sanders was Hillary Clinton's primary opponent in 2016. Former President Barack Obama, on the other hand, signed on to a party fundraising email Thursday afternoon that's central theme was all about unity."
President Trump should add a song to the music at his rallies in honor of Clinton and Obama.
Wipeout
.
ITEM 15
:
The Associated Press reported
, "Trump accuses Democrats of 'hoax' for criticizing virus plan."
The president's actual words, "Now the Democrats are politicizing the corona virus. Corona virus. They're politicizing it. We did one of the great jobs, you say, 'How's President Trump doing?' They go, 'Oh, not good, not good.' They have no clue; they don't have any clue. They can't even count their votes in Iowa. They can't count their votes!
"One of my people came up to me and said, 'Mr. President, they tried to beat you on Russia, Russia, Russia. That didn't work out too well. They couldn't do it. They tried the impeachment hoax. That was on a perfect conversation. They tried anything, they tried it over and over. They've been doing it since you got in. It's all turning, they lost, it's all turning. Think of it. And this is their new hoax.
"But you know, we did something that's been pretty amazing. We have 15 people in this massive country, and because of the fact that we won early, we won early, we could've had a lot more than that. We're doing great. Our country is doing so great. We are so unified. We are so unified."
They are not critics.
They are ghouls.
ITEM 16
: Chris Matthews is now the Joe Biden of journalism.
Wow. Chris Matthews mistook Sen. Tim Scott for Democrat Jamie Harrison at

@realDonaldTrump

's rally. Van Jones tried to save Chris but was unsuccessful. This is a bad look for him &

@MSNBC

. He either doesn't recognize a famous black Republican Senator or...

pic.twitter.com/mql6xeB68t

— Robby Starbuck (@robbystarbuck) February 29, 2020
His best used by date was the day before that tingle ran up his leg.
ITEM 17
: A demographic group ignored.
— Kayleigh McEnany (@kayleighmcenany) February 28, 2020
I am not surprised. Donald Trump has supported Vietnam vets at least as far back at the 1980s.
ITEM 18
: National Review has become Clickbait Central.
These replies prove my point 🤗

— Kat Timpf (@KatTimpf) February 28, 2020
Now to Tudor's for a
Mary B
and a side order of bacon.
ITEM 19
: An Obamanaut self-owns.
Which means Trump never obstructed any impeachment proceeding by asserting his legal rights.

https://t.co/Fm3Ef1z1sD

— Read Cernovich dot com (@Cernovich) February 28, 2020
Before social media came along, they got away with such spinning.
ITEM 20
: The Prayer of America.
Dear God,

Thank you for Trump.

Amen.

— KelliAnn (@KelliAn53385790) February 29, 2020