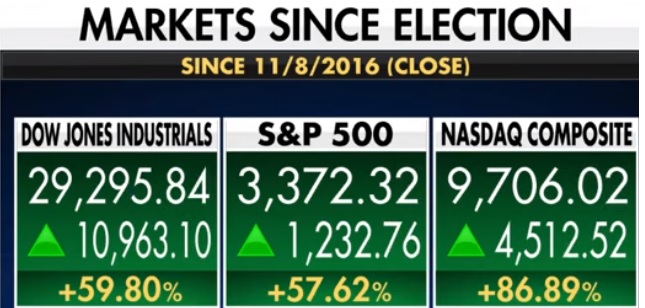 Donald John Trump is still our president.
ITEM 1
: Chrissie Hynde tweeted, "Dear Mr. President,
"I often think of how much my father, Melville "Bud" Hynde, who proudly served his country as a Marine on Guadalcanal, would have enjoyed your Presidency. The other day when you gave that award to Rush Limbaugh, my father would have been so delighted. He loved listening to Rush, which is why I allowed my song, 'My City Was Gone', to be used on his radio show.
"My father and I didn't always see eye-to-eye. We argued a lot but isn't that the American way? The right to disagree without having your head chopped off?
"Soon, I will be participating in a protest in London against the extradition of Julian Assange I know my father would be mortified, but I feel strongly enough to do what I believe is the right thing; to protest further punishment of a man who sought to defend Freedom, albeit in a way you rightly disagree with.
"I know Mr. Assange broke the law (as i have done defending the treatment of animals) but I believe he has been duly punished and should now be set free.
"Please consider my plea.
"Yours truly,
"Chrissie Hynde of The Pretenders."
That is how you get things done.
Not by calling the man Hitler and wearing a pussyhat, but by working with him. Virtue signaling does not get a thing accomplished. Maybe that is why they do that.
I went back to Ohio
But my city was gone
There was no train station
There was no downtown
South Howard had disappeared
All my favorite places
My city had been pulled down
Reduced to parking spaces
A, o, way to go Ohio
ITEM 2
: The best part of waking up is Trumpenfreude in the cup.
Zero Hedge reported
, "Macy's Downgraded To Junk; Stock Tumbles."
The story said, "More than two years after Horseman Capital first suggested shorting BBB names on the expectation that a coming recession would lead to an avalanche of fallen angels, or 'just barely' investment grade names being downgraded to junk, resulting in a major hit to the high yield sector which, sized just over $1 trillion would not be able to absorb the roughly $3 trillion in BBB-rated credits without a corporate bond market crisis, the thesis is starting to play out, and one week after Fitch and S&P downgraded consumer products giant to junk, or from BBB- to BB+, sending a gargantuan" amount of debt to junk, moments ago S&P downgraded another investment grade staple, Macy's, to junk, when it cut its rating from BBB- to BB+, due to what S&P said was considerable execution risks as the company attempts to improve its position in the challenging department store sector."
Flashback to November 10, 2016, two days after we the people elected Donald John Trump president.
Fortune magazine reported
, "Macy's CEO Says Dumping Donald Trump's Line Was Still the Right Move."
That CEO retired on January 31, 2018. I hope all his money is invested in Macy's stock.
ITEM 3
: George Soros of Paris, France, wrote a letter to the editor of the Financial Times, which said, "Mark Zuckerberg should stop obfuscating the facts by piously arguing for government regulation ('We need more regulation of Big Tech,' February 17).
"Mr Zuckerberg appears to be engaged in some kind of mutual assistance arrangement with Donald Trump that will help him to get re-elected. Facebook does not need to wait for government regulations to stop accepting any political advertising in 2020 until after the elections on November 4. If there is any doubt whether an ad is political, it should err on the side of caution and refuse to publish. It is unlikely that Facebook will follow this course.
"Therefore, I repeat my proposal, Mark Zuckerberg and Sheryl Sandberg should be removed from control of Facebook. (It goes without saying that I support government regulation of social media platforms.)"
We need government regulation of George Soros.
ITEM 4
:
Politico reported
, "A federal judge ruled that Chinese telecommunications giant Huawei does not have grounds to sue the U.S. government over a law restricting its ability to do business with federal agencies and their contractors.
"District Judge Amos Mazzant determined that Congress acted within its powers when it passed the 2019 National Defense Authorization Act, including a provision that precludes agencies and contractors from buying certain equipment from Huawei and fellow Chinese networking giant ZTE."
He's an Obama appointee!
Huawei has no right to defense contracts.
ITEM 5
:
Fox News reported
, "A group of frustrated Oregon conservatives, who have tried everything from voting out Democratic state officials they consider too liberal to recalling the state's governor and appealing to their Washington representatives, now want to leave the state – by moving the border with neighboring Idaho westward, a published report Monday said.
"The group, Move Oregon's Border for a Greater Idaho, has secured initial approval from two counties and has set a goal of getting enough signatures to put the proposal on local ballots in November, USA Today reported."
Why do I get the feeling Portland will be unanimous in voting for this? Remember Oregonians, the Idaho state motto is Esto Perpetua, not Esto Potato.
ITEM 6
:
The New York Post reported
, "A brawl broke out at a Bernie Sanders rally in Colorado on Sunday when a supporter of the Vermont senator confronted another man for wearing a T-shirt that read 'Black Guns Matter,' a report said.
"The man sporting the shirt, who is black, told CBS Denver that he was recording the presidential hopeful at the Colorado Convention Center when another rally attendee called him racist because of his shirt."
The attacker was white. In the La-La-Land of liberalism, a white man can attack a black man and call the victim a white supremacist.
ITEM 7
:
Vanity Fair reported
, "Fox Has Been 'More Fair': Why Bernie's Team Has Had It With MSNBC."
The story began, "Faiz Shakir had seen enough. As summer turned to fall, and the 2020 Democratic presidential race entered the stretch run before the first caucuses and primaries, Shakir, who manages Bernie Sanders's campaign, approached MSNBC president Phil Griffin to discuss his concerns with the network's treatment of the Vermont senator's second White House bid. 'We watched a ton of terrible coverage occurring and we thought we'd at least try to address it,' he recalled.
"For months, the campaign bristled at slights from MSNBC's stable of hosts and commentators. Jason Johnson, an MSNBC contributor, predicted in January 2019 that Sanders would drop out by August, and network analyst Mimi Rocah said in July that Sanders made her skin crawl. On-screen graphics have omitted Sanders and misrepresented his poll numbers, a trend that inspired a sendup from the Onion."
Why they are treating Bernie as if he were Donald John Trump.
How dare they!
ITEM 8
:
Politico reported
, "The U.K. government will not create a visa route for low-skilled migrants and temporary workers in its post-Brexit immigration system, which will give top priority to those with the highest skills, including scientists, engineers and academics.
"A policy paper published Tuesday evening outlines plans for a new points-based system after EU freedom of movement ends in December. The report said employers will need to adjust to not being able to recruit unskilled workers from Europe.
"'We need to shift the focus of our economy away from a reliance on cheap labor from Europe and instead concentrate on investment in technology and automation. Employers will need to adjust,' the paper said."
This should be America's policy as well.
ITEM 9
:
Ryan Saavedra reported
, "A new study from Johns Hopkins Bloomberg School of Public Health has found that there is no evidence that assault weapon bans have any impact on the incidence of fatal mass shootings.
"Johns Hopkins Bloomberg School of Public Health, named after notorious anti-Second Amendment activist billionaire Michael Bloomberg, released the results of its study last week.
"The study 'did not find an independent association between assault weapon bans and the incidence of fatal mass shootings after controlling for the effects of bans on large-capacity magazines.'"
You get what you pay for.
Unless you are Mini Mike.
ITEM 10
:
Fox News reported
, "The White House announced Tuesday that President Trump is granting a full pardon to former San Francisco 49ers owner Edward DeBartolo Jr., who was convicted of failing to report a bribe to the former governor of Louisiana when he pleaded guilty in 1998.
"NFL greats including Jerry Rice, Ronnie Lott, Charles Haley, and Jim Brown were on hand at the White House, expressing their support for DeBartolo, who was inducted into the Pro Football Hall of Fame in 2016."
The War With The NFL is over.
As for DeBartolo, what can I say? He's from Youngstown. Democrat Governor Edwin Edwards demanded a $400,000 bribe for a riverboat license in 1998. Remember how Republicans said vote for the crook, it is that important? I don't want to hear from Bill Kristol or the New York Times.
DeBartolo did his time, paid his fine, and gets rid of the crime.
Now sell the Browns to him and I will be happy.
ITEM 11
: The president also pardoned former New York City Police Commissioner Bernard Kerik and Michael Milken, and gave clemency to former Democratic Illinois Gov. Rod Blagojevich.
President Trump said of Blagojevich, "He's a Democrat, he's not a Republican It was a prosecution by the same people, [James] Comey, [Patrick Fitzgerald], the same group."
Fox News said
, "Blagojevich was originally convicted on 18 counts, including lying to the FBI, wire fraud for trying to trade an appointment to the Obama seat for contributions, and for the attempted extortion of a children's hospital executive. The 7th U.S. Circuit Court of Appeals in Chicago in 2015 tossed five of 18 convictions, including ones in which he offered to appoint someone to a high-paying job in the Senate."
Natasha Korecki wrote
, "I Covered Blago's Trial From Start To Finish. Trump's Commutation Isn't Crazy. There was one sentiment I heard over and over again, which went something like, I know Blagojevich was guilty as hell but 14 years is insane."
Obama wanted Blagojevich to die in prison.
President Trump's pardons and clemency are saying political investigations are invalid. Obama blocked the prosecution of Hillary for security violations. Either the law applies to everyone, or it applies to no one.
We call that the rule of law.
ITEM 12
:
WGN reported
, "Roger Stone will still be sentenced Thursday, a federal judge said Tuesday, amid a tumultuous week that saw President Donald Trump suggest she is biased and several prosecutors quit his case after Justice Department leadership rescinded their initial sentencing recommendation. Judge Amy Berman Jackson will still give Stone time to make challenges in his case after he is sentenced. That means that even if the judge sentences him to jail this week, he won't be detained right away."
The pardoning is scheduled for Friday...
ITEM 13
: That was then.
This is now.
Eric Lipton calls himself a reporter. If he can, anyone can.
ITEM 14
:
Breitbart News reported
, "Sen. Tom Cotton (R-AR) has launched a new effort to support fellow veterans in bids for Congress as part of an organized campaign designed to help Republicans secure their U.S. Senate majority and retake the majority in the U.S. House in November.
"Cotton, a U.S. Army veteran who served in both Iraq and Afghanistan before his election in 2012 to the U.S. House, told Breitbart News exclusively that he is rolling out a series of endorsements of veterans running in key battleground House districts nationwide this year.
"Cotton, in 2014, won a U.S. Senate seat in Arkansas, and he is running for re-election this year unopposed, as the only Democrat to file against him later dropped out of the race, leaving Democrats with no candidate — and Cotton with lots of free time and extra campaign resources to help Republicans nationally.
"He intends to help veterans get their campaigns off the ground in order to secure the GOP majority in the U.S. Senate and recapture the majority in the U.S. House for Republicans."
This is a good move. It comes down to recruiting good candidates. Money is secondary. Hillary spent twice what The Donald did.
ITEM 15
:
The Sun Sentinel reported
, "Former Florida Gov. Jeb Bush told a Presidents Day audience of investors and money managers that it's time for a return to civility in the nation's politics. And the man who was ousted early from the Republican primaries of 2016 gave a decidedly mixed review of the first term of President Donald Trump, who bruised him often on the campaign trail."
Civility begins by congratulating the winner and supporting him.
That is something men do. Jeb! wouldn't understand.
ITEM 16
:
The Washington Examiner reported
, "Hillary Clinton said she would not consider being Michael Bloomberg's vice presidential candidate should the former New York City mayor win the Democratic Party's nomination."
Shucks.
I wanted to see Mike Pence annihilate her.
Maybe in 2024.
ITEM 17
: Aubrey Huff hit the game-winning homer in Game Four of the 2010 World Series.
— Heather Holmes (@HeatherKTVU) February 18, 2020
If only he pooped in the street, he would have San Francisco values.
ITEM 18
: Jorge Ramos works for Univision.
Weeks ago, I announced that I was going to my FIRST Trump Rally in Phoenix Arizona (driving 6 hours). I decided to extend an invitation to Telemundo, so they can cover the Latinos who support POTUS!

They replied today, and they WILL cover us! We have a voice! 🇺🇸🇺🇸

pic.twitter.com/xY6bRSLYXH

— Anthony (@conservelatino) February 18, 2020
Telemundo apparently has journalists.
ITEM 19
: Tom Steyer is out.
February 18, 2020
Mini Mike is in.
— ALX 🇺🇸 (@alx) February 16, 2020
Really in.
ITEM 20
: Scarlet letters have an expiration date, too.
i get a version of this tweet a lot. and i feel like i finally nailed the reply today.

so, ya know, showing off!

pic.twitter.com/NMyqN9g381

— Monica Lewinsky (@MonicaLewinsky) February 18, 2020