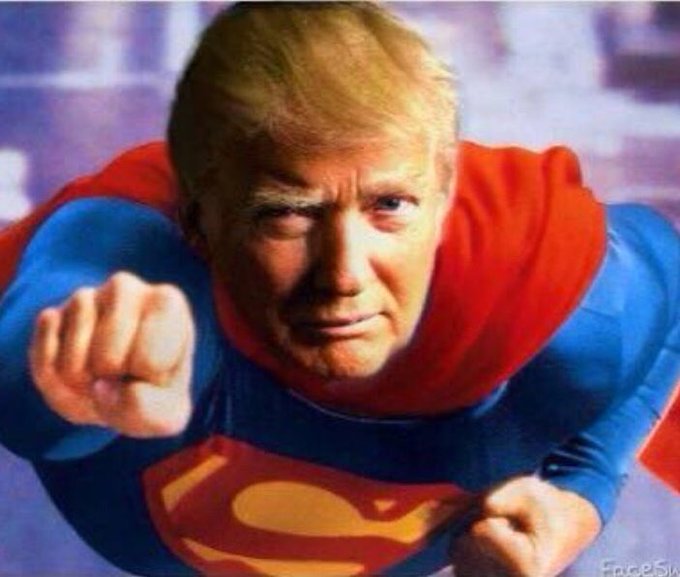 Donald John Trump is still our president.
ITEM 1
:
The New York Post reported
, "How The Irishman went from Oscars 2020 front-runner to biggest loser."
The story said, "The Irishman, which began as the season front-runner, had been unceremoniously offed by the Hollywood Foreign Press Association. But that was only the wild-and-crazy Globes, right? Wrong. It was everyone. None of the major industry award-granting bodies — the Producers Guild, Screen Actors Guild, Writers Guild or Directors Guild — sided with Martin Scorsese's Netflix film, instead largely showering love on 1917, a late entry about WWI, and the South Korean film Parasite, which went on to win the Best Picture Oscar.
"That streak continued at the Oscars on Sunday at the Dolby Theater, where The Irishman lost all 10 of its Academy Award nominations.
"What went wrong? How did Scorsese's sprawling film go from a critical darling that blanketed Times Square with domination-asserting ads and was seemingly watched by everyone … to being a giant Oscar loser?"
Answer: Trumpenfreude.
Robert De Niro has been deranged in his contempt for President Donald John Trump. Even in anti-Trump Hollywood, no one wanted to see him deliver another F--- Trump acceptance speech.
ITEM 2
:
The Associated Press reported
, "Attorney General William Barr said Monday the Justice Department is taking information that President Donald Trump's personal lawyer Rudy Giuliani is gathering in Ukraine about the president's Democratic rival Joe Biden and his son.
"But Barr cautioned that federal officials have 'to be very careful' with information coming from Ukraine. The attorney general's comments at an unrelated news conference in Washington come a day after Sen. Lindsey Graham said Barr told him the department had 'created a process that Rudy could give information and they would see if it's verified.'"
Giuliani knows what he is doing. In the 1980s, he took down the Five Mafia Families that had terrorized New York City for decades. Barr may know how to drink water, but America's Mayor knows how to prosecute the big boys -- as the late Marc Rich found out.
ITEM 3
:
Fox News reported
, "State lawmakers in California are considering a bill that would prohibit state agencies from spending taxpayer money at any of the hotels owned by President Trump or his family.
"The proposal, which was introduced by Democratic state Assemblyman Evan Low, would bar employees of any state agency from spending money at a Trump hotel while traveling for work."
I agree wholeheartedly.
Why are taxpayers paying to have public employees stay at luxury hotels and resorts?
Motel 6 will leave a light on for them.
ITEM 4
:
The Daily Caller reported
, "The Trump administration is shifting its border wall focus from procuring resources to breaking ground on new construction after securing funds for 1,000 miles of new wall along the southern border, White House officials tell the Daily Caller.
"The fiscal year 2021 budget requests fewer funds for border wall construction than in previous years, but a senior White House official explained how the administration has 'now shifted from securing funds to being able to build more wall.'"
A thousand miles pretty much completes the wall. The remaining 800 or so miles are in pretty rough terrain.
ITEM 5
:
Breitbart News reported
on President Trump's big rally in New Hampshire last night.
The site said, "Trump says he is hearing that a lot of Republicans in New Hampshire will vote for the weakest Democrat. Trump says he is trying to figure out who is the weakest because they are all weak. Trump, hyping up his economy, says people are coming up to him and saying their wives love them again because their 401Ks are up. 'That says something about money,' Trump says."
The site also said, "Trump says his administration has built 100 miles of wall and the 'numbers change like magic' when parts of the wall go up. He says two things never change as technology advances – 'a wheel and a wall.'"
The crowd chanted "Lock Her Up" when he mentioned Nervous Nancy. Democrat crowds were chanting Lock Him Up a few weeks ago. My how times have changed.
The site said, "Trump says America will land the first woman on the moon and plant the American flag on Mars."
Mars.
Everybody dreams. Hard work is how Donald Trump makes his dreams come true.
ITEM 6
: Elsewhere in New Hampshire, Joe Biden need not worry about his
Agoraphobia again
.
Standing Room only crowd of 47 people to see Joe Biden in New Hampshire, and one of them was a heckler. 😂😂😂

pic.twitter.com/A3lqwRkrvB

— CHIZ 🇺🇸 (@CHIZMAGA) February 11, 2020
His audience is becoming more selective.
ITEM 7
:
CNBC reported
, "As student debt continues to climb, President Donald Trump released a budget for 2021 on Monday that would slash many of the programs aimed at helping borrowers.
"Student loan spending would be cut by $170 billion in Trump's plan, titled A Budget for America's Future. The cuts include sensible annual and lifetime loan limits for graduate students and parents and the end to subsidized loans, in which the government covers the interest for borrowers who are still in school or experiencing economic hardship.
"It would also reduce the number of repayment options for borrowers and nix the popular, if challenged, public service loan forgiveness program."
If Democrats want to forgive these loans, then take Harvard's $40 billion endowment to help finance this gift.
ITEM 8
:
The Associated Press reported
, "The day Margarita Del Pilar Fitzpatrick applied for an Illinois driver's license upended her life. When a clerk offered to register her to vote in 2005, the Peruvian citizen mistakenly accepted, leading to long legal battles and eventually deportation.
"A decade and a half later, she struggles to find work at 52, is nearly homeless and hasn't seen two of her three American citizen daughters in years because of a secretary of state's office mishap."
Mistakenly.
This report was painfully bad. AP quoted Jessica Levinson, a professor at Loyola Law School in Los Angeles, who said of Illinois, "The political reality is people are looking for any potential sense of error when it comes to non-citizen voting to indicate that things like automatic voter registration give rise to fraud."
How dare Republicans point out that automatic voter registration gives rise to fraud.
ITEM 9
:
The Washington Examiner reported
, "President Trump is making good on his promises to 'drain the swamp' and cut Obama-era holdovers from his staffs, especially the critical and recently controversial National Security Council.
"Officials confirmed that Trump and national security adviser Robert O'Brien have cut 70 positions inherited from former President Barack Obama, who had fattened the staff to 200.
"Many were loaners from other agencies and have been sent back. Others left government work.
"The NSC, which is the president's personal staff, was rocked when a whistle blower leveled charges that led to Trump's impeachment."
This has been in the works since early October
. This council consists of 310 ticket-punched bureaucrats from defense and intelligence agencies. Given the calamities in foreign policy under Obama, this reduction is overdue and timid. Naturally, Obama added staff to CYA when things went wrong.
President Trump is cutting. He needs to halve it and then halve it again.
ITEM 10
:
One News Now reported
, "After four white students won the Martin Luther King, Jr., Day essay contest at the University of Montana, a flood of outrage poured, condemning school officials as racist."
No black students entered the contest.
If King were alive today, he's say, Oy vey.
ITEM 11
:
Red State reported
, "Elizabeth Warren Stops by Local New Hampshire Diner and No One Cares."
The story said, "A video posted by The Hill shows Warren shaking hands with a family sitting and eating in a diner. At first, the family is cordial but soon return to their meal. Warren, however, is still awkwardly waving, pointing, and acknowledging people who aren't engaging with her at all.
"Warren attempts to move on to a new table where she, more or less, gets the same reaction.
"To make matters worse, the clip has now gone somewhat viral on social media, carrying the embarrassment of the moment far beyond the walls of the diner Warren crashed in hopes of a photo op."
It is not that Americans do not want a woman president. It is that they don't want her.
ITEM 12
:
CNBC reported
, "Amazon is seeking to depose President Donald Trump, Defense Secretary Mark Esper and former Defense Secretary James Mattis over a $10 billion Pentagon cloud contract awarded to Microsoft.
"In court documents unsealed and filed Monday, Amazon's cloud computing arm said it's looking to depose seven 'individuals who were instrumental' in the JEDI source selection and 'played pivotal roles' in the ultimate awarding of the contract. Aside from Trump, Mattis and Esper, Amazon Web Services is also seeking to depose the Defense Department's chief information officer, Dana Deasy, and the source selection authority, which awarded the contract to Microsoft, as well as the chairpersons of the SSA, according to the documents."
The president should say to Jeff Bezos, you go first on depositions.
ITEM 13
:
National Review reported
, "Biden has been counting on South Carolina as his firewall (where two-thirds of Democratic primary voters are black), but the new national Quinnipiac poll shows support for Biden among African Americans dropping from 52 percent to 27 percent since the Iowa caucuses."
Bloomberg got 14 of those 25 points Biden lost.Bernie got 4, Buttigieg got 4, and Warren got 1.
This doesn't look good for any of them.
1 in 4 Democrat voters is African-American.
ITEM 14
: The last president to win without taking Ohio was Jack Kennedy.
Andrew Yang even admitted that Ohio is so red, he was told they're not even going to campaign there.

— #ThePersistence (@ScottPresler) February 10, 2020
Do you see any Jack Kennedys among the Democrats? They look like they are playing for the first pick in next year's draft.
ITEM 15
: What do you think of Bernie Sanders's new campaign ad?
— Donald J. Trump (@realDonaldTrump) February 11, 2020
President Trump was amused. We can take a joke.
ITEM 16
:
Zero Hedge reported
, "The Amsterdam city leadership is greatly concerned about the safety of girls and women in Amsterdam. But the mayor does not want the real perpetrators to be blamed.
"According to Mayor Femke Halsema, girls and young women are being confronted with sexual intimidation or violence in increasing numbers. Therefore, she is announcing measures, Dutch daily De Telegraaf reported.
"Research shows that 51 percent of women in Amsterdam have been confronted with street intimidation. For the ages 15 to 34, the percentage is 81%. Many reports come especially from the region around the Central Station, by the red-light district, around the Leidseplein, Bijlmer, Jan Evertsenstraat and the Mercatorplein. Also online there has been a large increase in sexual harassment and violence. These areas happen to be populated by immigrants."
This happens when you import thousands of young immigrant men without women. The Dutch need to re-think immigration.
ITEM 17
: 59% say they are better off today than they were in 2016. 20% say worse.
Trump's 2020 tailwinds are stronger than any incumbent since 1984.

Past exit polls on personal financial situation

(Better - Worse - Same)

1980: 17 - 38 - 45

1984: 48 - 21 - 31

1992: 25 - 34 - 41

1996: 33 - 20 - 45

2004: 32 - 28 - 39

2012: 25 - 33 - 41

pic.twitter.com/O9IMEKOCsM

— Adrian Gray (@adrian_gray) February 11, 2020
This is better than Reagan did in 1984.
ITEM 18
: Meanwhile, Democrats continue to show their competence in Iowa.
— Benny (@bennyjohnson) February 10, 2020
Ready to lead from Day 1,461.
Maybe.