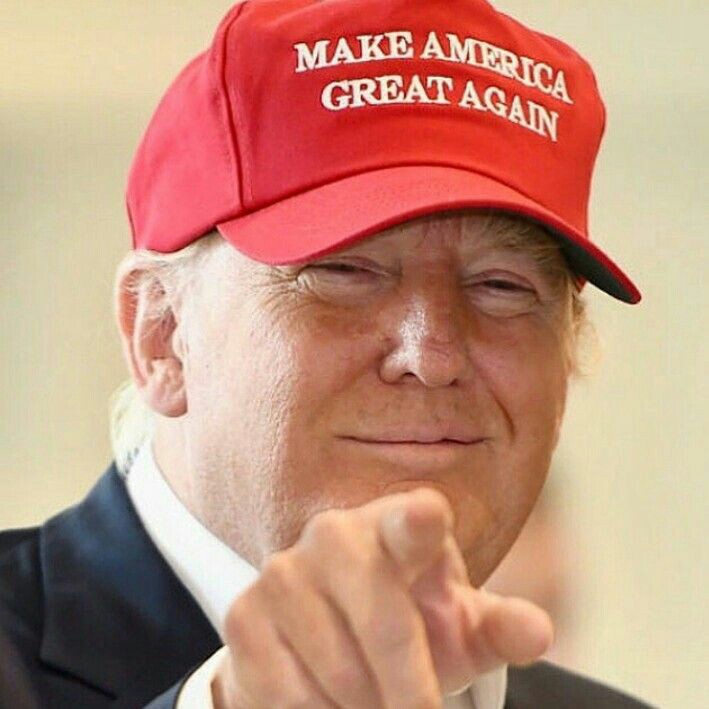 Donald John Trump is still our president.
ITEM 1
:
The Wall Street Journal reported
, "A divided Supreme Court allowed the Trump administration to begin implementing rules that make it easier for the government to deny limited-income immigrants residency or admission to the U.S. because they use public-assistance programs or might use them in the future.
"The court, in a written order Monday, granted the administration's emergency request to start enforcing the rules for now, a move that nullifies an order by a federal appeals court that blocked the immigration restrictions while litigation was ongoing.
"The court's action came on a 5-to-4 vote, splitting the justices along ideological lines, with conservatives in the majority.
"Announced last August by the Department of Homeland Security, the rules effectively expand the pool of people considered likely to become a "public charge" under U.S. immigration law. The government can use the designation to deny an immigrant a green card for permanent U.S. residency, and to determine which non-citizens can be removed or barred from the U.S.
"Using benefits like Medicaid, housing assistance or food stamps could render a person inadmissible."
This covers legal aliens. Not becoming a charity case has been the law since the 19th century.
4 justices need to quit pretending that the Constitution was written by Karl Marx.
ITEM 2
:
The Pittsburgh Post-Gazette reported
, "The Trump administration has temporarily shelved a proposed rule change that would further restrict American sales to Huawei, the Chinese telecom giant, after some officials in the Defense Department and other agencies argued that the measure, which was intended to protect national security, could actually undermine it, according to people familiar with the matter.
"The rule change, which multiple government agencies were reviewing, would close a loophole that allowed technology companies like Intel and Micron to continue shipping chips, software and other products to Huawei despite a ban that prevented the Chinese company from buying some American products.
"Some government officials have objected to the tougher restrictions, arguing they could discourage the use of American components abroad, weakening American firms and the country's technological competitiveness."
Intel and Micron have a lot of explaining to do. Bill Barr should send a team to ask them about why they exploited this loophole.
Being dependent on a communist country for our defense is unacceptable.
ITEM 3
:
Breitbart News reported
, "Laredo Sector Border Patrol agents disrupted a human smuggling attempt when they found 63 migrants locked in a tractor-trailer at an immigration checkpoint on Interstate 35. Laredo North Station agents assigned to the Interstate 35 immigration checkpoint observed a white tractor-trailer approaching for inspection on the night of January 21.
"During an initial interview with the driver, a Border Patrol K-9 alerted to the possibility of drug or human cargo located in the trailer, according to information obtained from Laredo Sector Border Patrol officials. The agents referred the driver to a secondary inspection station. The driver failed to stop and continued north until stopping in a nearby field."
They were from Brazil, Red China, Ecuador, El Salvador, Guatemala, Honduras, Mexico, and Nicaragua.
Red China.
Great, right when the world is in a panic over Corona Virus, we are finding Chinese in truckloads of illegal aliens, which exposes 63 illegal aliens, who in turn expose our patrol officers.
Finish the wall that Bush and Congress authorized and promised in 2006.
ITEM 4
:
The Daily Wire reported
, "Senator Kelly Loeffler (R-GA), who was sworn into the Senate earlier this month, hit her colleague Mitt Romney, former GOP presidential nominee and sitting Republican senator from Utah, for his stance with regard to the impeachment trial of President Donald Trump.
"In a viral tweet, Sen. Loeffler blasted Romney for wanting to appease the left over his support of impeachment witnesses, when, according to the senator, there is no case for impeachment."
It took her less than a month to size Mittens up.
She might be smarter than the entire state of Utah.
ITEM 5
:
Reuters reported
, "The U.S. State Department on Monday warned against visiting China and said Americans should not travel to the Hubei province, given that the province's city of Wuhan is ground zero for a new deadly coronavirus."
Flu or no flu, Red China is not a place to be.
ITEM 6
:
Politico reported
, "With Bernie Sanders gaining steam a week before the Iowa caucuses, tormented Democrats are second-guessing what they say was a hands-off strategy against the Vermont senator in the 2020 primary.
"They fear a repeat of 2016 is in the making — when mainstream Republicans scoffed at the idea that Donald Trump could ever win the nomination, until he became unstoppable — only this time from the left."
Matt Bennett, co-founder of Third Way told Politico, "The Republican money people were laughing at Trump when he came down the escalator and they kept laughing at him for way too long, until 'holy crap' he's winning primaries. What I fear is one will emerge too late, as what happened with Trump."
Donald Trump ruined the Democrat Party by converting enough Obama supporters to defeat Hillary, a defeat they cannot accept. They truly believe that winning a plurality of the vote won it. They have spent 3-plus years staging coups and mutinies. The public has had it.
Bernie can do no worse than Biden or Bloomberg. Democrats need to convert a percentage of President Trump voters. Calling them deplorable lost them forever.
ITEM 7
: The New York Times (no links for pay sites) reported, "In Crucial Pennsylvania, Democrats Worry a Fracking Ban Could Sink Them."
No Democrat has won the presidency without Pennsylvania in 72 years.
The story said, "a pledge to ban all hydraulic fracturing, better known as fracking, could jeopardize any presidential candidate's chances of winning this most critical of battleground states — and thus the presidency itself."
Royal Dutch Shell is building a billion-dollar plant near Pittsburgh to convert natural gas into feedstock for plastics. Democrats are on the wrong side of history. Again. (See slavery, civil rights, and communism.)
ITEM 8
:
The New York Post reported
, "President Trump denied early Monday that he told then-national security adviser John Bolton the holding of military aid to Ukraine was tied to investigations into Democrats.
"Trump said he never had that conversation with Bolton despite a New York Times report that claims Bolton was told Trump wanted to continue freezing $391 million in security assistance until officials in Ukraine helped with the probes.
"'I NEVER told John Bolton that the aid to Ukraine was tied to investigations into Democrats, including the Bidens,' Trump wrote on Twitter.
"'In fact, he never complained about this at the time of his very public termination.'
"The president insisted that if Bolton made the remarks, it was 'only to sell a book.'"
Bolton's book agent denied lying like Jimmy the Weasel Comey, Michael Wolff, and others to peddle books to gullible liberals, who suddenly support the Bomb First, Ask Questions Later ambassador.
ITEM 9
:
The New York Post reported
, "A sharp rise in citywide crime since 2020 began was sparked by New York's new bail reform laws, which took away a judge's discretion to hold repeat and possibly violent offenders behind bars, NYPD Police Commissioner Dermot Shea said at a press conference Friday."
The story also said, "The new law has stopped a slew of non-violent offenses from being bail eligible, allowing criminals to walk free after committing robberies, burglaries and other offenses.
"Since 2020 began, as of Friday at midnight, robberies are up 32.5%, car theft is up 61%, and burglaries are up 18% compared to the same time period last year."
Democrats want crime. It keeps them in power.
ITEM 10
: The New York Times (no links for pay sites) reported, "New Jersey will become the first state to require that builders take into account the impact of climate change, including rising sea levels, in order to win government approval for projects, Gov. Philip D. Murphy plans to announce on Monday.
"The move by Mr. Murphy, a Democrat, is part of a widening effort by states to use regulations to address worsening climate conditions and to aggressively counteract the Trump administration's push to roll back environmental regulations."
Democrats are so worried about the ocean rising that Obama just spent $15 million buying a beach house in Martha's Vineyard.
ITEM 11
:
The Daily Signal reported
, "House Democrats spent at least $3 million of taxpayers' money in under three months pursuing the impeachment of President Donald Trump, counting the cost of lawyers and staff time spent readying for hearings, according to Heritage Foundation research.
"The $3.06 million price tag for taxpayers of the formal impeachment inquiry so far includes the salaries of 106 congressional employees who largely didn't attend to normal duties from September through December."
Money well spent on watching Democrats and the media beclown themselves.
ITEM 12
:
CNBC reported
, "Hunter Biden, the son of leading Democratic presidential contender Joe Biden, has agreed to pay an undisclosed amount of monthly child support to an Arkansas woman who bore him a baby out of wedlock, avoiding a hearing Wednesday that put him at risk of being held in contempt of court.
"The support is retroactive to November 2018, three months after the child was born to Lunden Alexis Roberts, according to a judge's order filed Monday in Independence County Court, Arkansas."
Porsche payment. Child support. Bag of snort. These expenses all add up. Maybe he can moonlight on his Ukrainian job as a Whopper Flopper at Burger King.
ITEM 13
:
Lara Trump told WPG radio
, "More than 175,000 tickets have been requested for tonight's President Trump rally in Wildwood, New Jersey. This is a record for any President Trump Rally, anywhere. This is the first time that this number has been reported anywhere."
The impeachment rally at the White House drew like 17 people.
— Dan Scavino (@DanScavino) January 28, 2020
Congress and the media are nuts for impeaching him. It only made him stronger.
ITEM 14
: Fact check:
Bolton should withdraw his book, says Bolton's (most recent) chief of staff,

@FredFleitz

As I've long reported, Fleitz was John Bolton's John Bolton. Astonishing development.

https://t.co/8vE91xlEnp

— Curt Mills (@CurtMills) January 27, 2020
When his moustache turns state's evidence, he will be in big trouble.
ITEM 15
: Are you better off now than you were 3 years ago?
NEW POLL: On virtually every big indicator Americans say things are better today than they were at the end of the Obama-Biden presidency.

Economy is better (+22 points), country is more secure (+18 points), the military is stronger (+15 points), streets are safer (+9 points)...

pic.twitter.com/T5Ee7yUE80

— Andrew Clark ❄️ (@AndrewHClark) January 27, 2020
We are better off than we were 20 years ago.
ITEM 16
: Bolton down the hatch...
Remember when Omarosa's "bombshell" book was going to take down Trump?

Remember when Andrew McCabe's "bombshell" book was going to take down Trump?

Remember when Jim Comey's "bombshell" book was going to take down Trump?

How did those work out?

This Bolton book is nothing new

— Charlie Kirk (@charliekirk11) January 27, 2020
I remember when the Billy Bush tape took him down.
ITEM 17
: The truth leaked out on CNN.
CNN's Chief Legal Analyst Jeffrey Toobin: Pam Bondi "did an effective job of showing how sleazy the hiring of Hunter Biden was."

"The only reason he got" the job "is because he was the Vice President's son"

pic.twitter.com/YgFSJYaWrX

— Benny (@bennyjohnson) January 28, 2020
Jeff Zucker hardest hit.
ITEM 18
: Fact check:
— SCOTUSblog (@SCOTUSblog) January 24, 2020
This is a fundamentally stupid case. It should be 9-0 in favor of the electors. States assign them, they vote how they want.
ITEM 19
: What would President Cruz do?
Reporter: Hunter Biden got a job. His dad was Vice President. If that's a crime, I mean, shouldn't half your children be in prison?

@tedcruz

: My children are nine and eleven.

pic.twitter.com/vyeKVz3TvD

— The Daily Wire (@realDailyWire) January 28, 2020
Pretty good.