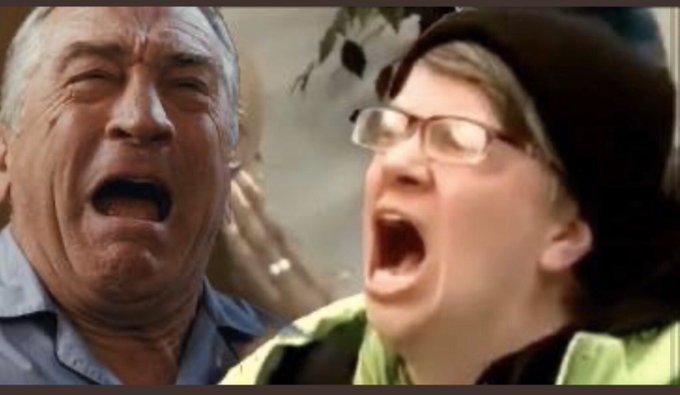 Enjoy your life.
Be of good cheer.
We get an extra day of
President Trump this year.
ITEM 1
:
Reuters reported
, "The U.S. Supreme Court on Tuesday let residents of Flint, Michigan pursue a civil rights lawsuit against the city and government officials that accused them of knowingly allowing the city's water supply to become contaminated with lead.
"The justices turned away two appeals by the city and the state and local officials of a lower court ruling that allowed the lawsuit to move forward. The lower court rejected a demand for immunity by the officials, finding that they violated the residents' right to 'bodily integrity' under the U.S. Constitution by providing the tainted water after switching water sources in a cost-cutting move in 2014.
"The justices' action comes as similar class-action cases are currently on appeal at the Cincinnati, Ohio-based 6th U.S. Circuit Court of Appeals.
"Flint switched its public water source from Lake Huron to the Flint River to reduce costs during a financial crisis. The corrosive river water caused lead to leach from pipes."
So residents switched sources of water to save money, and wound up with the nation's highest water rates and water they cannot drink. They received more than $400 million from other taxpayers to fix their problem, but spent a third of it on junk like organizing basketball leagues (something parents do out of pocket elsewhere in America).
Now they are suing for the right to "bodily integrity."
They stone cold are the dumbest people on Earth. No Flintonian should be trusted with anything sharper than a crayon.
ITEM 2
:
ABC reported
, "A fight is coming to California over whether to list one of the world's most common over-the-counter drugs as a carcinogen, echoing recent high-profile battles over things like alcohol and coffee.
"The drug is acetaminophen, known outside the U.S. as paracetamol and used to treat pain and fevers. It is the basis for more than 600 prescription and over-the-counter medications for adults and children, found in well-known brands like Tylenol, Excedrin, Sudafed, Robitussin and Theraflu."
Oops. I forgot California state government still exists. That drops Flintonians to second dumbest.
ITEM 3
:
Bill O'Reilly reported
, "1975 was an exciting time to be at Boston University's School of Public Communication. There we were, about 30 students seeking a Master's Degree in Broadcast Journalism. All of us thought our quest was noble, that we would become purveyors of truth, skilled fact-finders and truth-tellers in the Watergate tradition. The lessons presented were well worth the tens of thousands of dollars I had to pay for them.
"45 years later, having reached the top of my profession, I generally despise my own industry, something I never could have predicted."
I feel his pain.
And I know my readers do, too.
ITEM 4
:
The Associated Press reported
, "A struggling Minnesota church is asking its older parishioners to leave in hopes of making it more attractive to young families.
"Grove United Methodist Church in the St. Paul suburb of Cottage Grove is closing in June, with plans to relaunch in November. The present members, most of them over 60 years old, will be invited to worship elsewhere, the St. Paul Pioneer Press reported. The church is asking that they stay away for two years, then consult the pastor about reapplying."
And on the eighth day, The Lord said, "Get off my lawn."
ITEM 5
:
Fox News reported
, "Sen. Elizabeth Warren of Massachusetts, one of the top tier contenders for the Democratic nomination for president, says she would launch a federal task force to investigate corruption in President Trump's administration if she's elected as his successor."
They all would.
Democrats will harass the man until his death and the deaths of those of his family. A Democrat White House will be filled with venom and vengeance.
ITEM 6
:
The New York Post reported
, "Disgraced lawyer Michael Avenatti was transferred from a federal lockup in California to the notorious Metropolitan Correctional Center in Lower Manhattan last week — and is being held in Joaquin 'El Chapo' Guzman's former cell, it was revealed Monday.
"Avenatti's attorney claimed in court papers filed Monday that he's being held in solitary confinement in the 'Special Housing Unit on the notorious 10-South of the MCC-New York.'
"His lawyers pleaded with a judge to release him to general population in the prison, arguing he could not prepare for his trial in those conditions."
Just tell President Avenatti it is the presidential suite.
It could be worse.
They could have given him Jeff Epstein's room.
The man is a con man. CNN and MSNBC willfully fell for him.
ITEM 7
:
The Washington Examiner reported
, "Khalid Sheikh Mohammed will appear in a Guantanamo Bay courtroom this week, more than 18 years after the 9/11 terrorist attacks he is alleged to have masterminded and a year before he will finally face a jury.
"In the nearly two decades since 19 al Qaeda terrorists crashed hijacked planes into the World Trade Center buildings, the side of the Pentagon, and a field near Shanksville, Pennsylvania, killing nearly 3,000 people, the five men believed to be responsible have yet to face a trial.
"The U.S. government alleges that the plotters carried out a criminal conspiracy in planning and executing the 9/11 plot, listing the names of all 2,977 victims killed on Sept. 11, 2001, in the 90-page 2011 charging sheet. The five, who were arraigned in 2012, were also charged with attacking civilians, hijacking, terrorism, violations of the rules of war, and more."
The trial was delayed the first 1 1/2 years because they had not captured him.
ITEM 8
:
Fox News boasted
, "'Bill Hemmer Reports' launches with 1.8 million viewers, topping MSNBC, CNN."
It did not say how many viewers Shep Smith used to draw in the same time slot.
The Daily Caller reported
, "Hemmer's show raked in 1.8 million viewers in the 3 P.M. E.T. time slot, including 269,000 viewers in the crucial age 25-54 demographic. This was a 37% increase in total viewers from Smith's final year, where the long-time Fox News host averaged just under 1.3 million viewers, including 201,000 in the age 25-54 demographic."
I wish Hemmer well. He seems nice.
ITEM 9
:
The Daily Signal reported
, "An Idaho state legislator plans to introduce a bill that would require biologically male athletes to compete on boys sports teams, regardless of whether they identify as a transgender girl or not.
"Idaho state Rep. Barbara Ehardt is the latest Republican lawmaker across the country to introduce legislation ensuring girls aren't forced to compete against biologically male athletes.
"The wave of proposed legislation comes as biological males have piled up victories in female athletics."
We will know this cause has arrived when President Trump embraces it. Trannies are killing the women's movement.
ITEM 10
:
The Hill reported
, "Rep. Bobby Rush (D-Ill.) on Tuesday endorsed former New York City Mayor Michael Bloomberg for president, Bloomberg's campaign announced, becoming the fourth House lawmaker to endorse him.
"Rush, who had endorsed Sen. Kamala Harris (D-Calif.) before her exit from the race early last month, said he had been contacted by former Vice President Joe Biden and Sen. Elizabeth Warren's (D-Mass.) campaigns before he decided to endorse Bloomberg."
Rush is the only person to defeat Obama in an election. The odds for Mini Mike just rose substantially.
Then again, Rush backed Harris.
ITEM 11
:
Breitbart News reported
, "Democrat presidential candidate Sen. Elizabeth Warren's (D-MA) son-in-law, with whom she is close, has troubling ties to the Iranian regime, according to a new book by Peter Schweizer.
"The book, Profiles in Corruption, reveals progressive leaders' little-known ties to corrupt businesses and governments and discusses the Massachusetts senator in a chapter.
"The chapter details the business deals of Warren's son-in-law, Sushil Tyagi, who is married to her daughter, Amelia. Tyagi was born in India but moved to the United States, where he met Amelia while they were both pursuing MBAs at Wharton Business School.
"Warren and Tyagi are close. She attended his brother's wedding in India, recounting it in her memoir. She and her husband Bruce Mann in December 2009 served as witnesses for a power of attorney corporate document he filed in India.
"Since his marriage into the Warren family, Tyagi 'has been involved in a series of curious — even troubling — business ventures around the world,' Schweizer writes.
"Tyagi runs Tricolor Films, and in 2008, produced a film called The Song of Sparrows, directed by Iranian filmmaker Majid Majidi."
So you don't take the foreign bribe directly. You do it through a son (Biden), a stepson (Kerry) or a son-in-law (Warren). File that under things they didn't teach you in PolySci class.
ITEM 12
:
Red State reported
, "On Sunday, an Iranian holding a student visa to study at Northeastern University, 24-year-old Mohammad Shahab Dehghani Hossein Abadi, was detained by Customs and Border Protection (CPB) as he tried to pass through passport control at Boston's Logan International Airport."
The story also said, "At around 10 p.m. Monday night, Mohammad Shahab Dehghani Hossein Abadi, was strapped in seat on an Air France airliner heading for Paris. The good news sequel is that the courtroom was filled with his supporters Tuesday morning, who were unaware that he was suffering from jet lag in France at the time, and the communists who run Massachusetts were incensed."
Democrat Congresswoman Ayanna Pressley tweeted her outrage.
Of course Democrats are upset. Look at all the money they get from Iran.
Just wait for their reaction when Iran is included in the next travel moratorium.
ITEM 13
:
Reuters reported
, "Greta says planting not enough after Trump backs trillion tree plan."
Watermelon Girl. Green on the outside, communist red in the middle.
ITEM 14
: Everybody makes money in the Trump presidency.
Behind the scenes at Davos, Trump is schmoozing.

After his speech, he met w/CEOs and congratulated them on their' stock performances and joked that he should have bought shares but that he had been forced to sell his holdings when he took office.

https://t.co/cUW7c4rPHT

— Annie Karni (@anniekarni) January 21, 2020
Except Donald John Trump.
ITEM 15
: Fact checking Amy's cousin.
Republican Senators will face a choice about getting the facts, or joining Senator McConnell and President Trump in trying to cover them up.

This is a historic moment.

The eyes of America are watching.

pic.twitter.com/Jie7RfpXY9

— Chuck Schumer (@SenSchumer) January 21, 2020
False. America does not care. Even
senators are bored with this nonsense
.
ITEM 16
: Another fact check.
The impeachment trial begins in search of impeachable offenses, aquittal to soon follow

— The Donelson Files (@Donelsonfiles) January 21, 2020.
True. It has devolved into an acquittal seeking a crime.
ITEM 17
: Even Mittens wants this to end.
The Senate voted 53-47 to table the Schumer amendment

to subpoena White House documents related to the charges against the president.

Not a single Republican defected.

#ImpeachmentTrial

— #ThePersistence (@ScottPresler) January 21, 2020
Republicans are the grownups.
ITEM 18
: Dear Diary, Why does no one want to talk to me?
— Breaking911 (@Breaking911) January 21, 2020
ITEM 19
: Move over Florida Man and make way for...
Jan 21 - This isn't something we usually forecast, but don't be surprised if you see Iguanas falling from the trees tonight as lows drop into the 30s and 40s. Brrrr!

#flwx #miami pic.twitter.com/rsbzNMgO01

— NWS Miami (@NWSMiami) January 21, 2020
Florida Iguana.