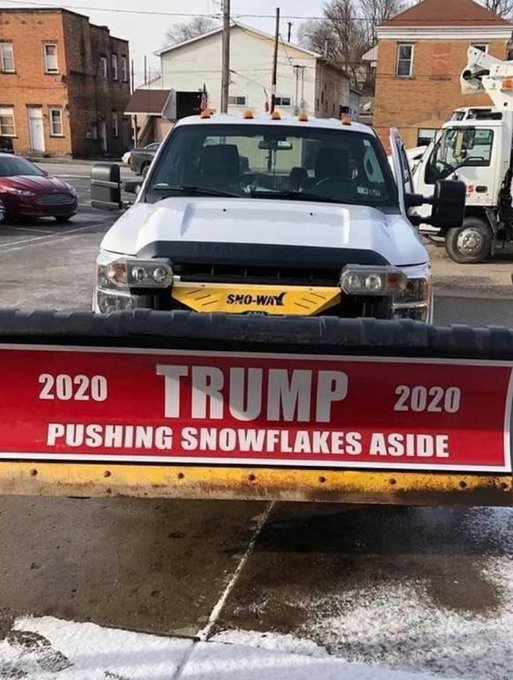 Donald John Trump is still our president.
QUOTE OF THE DAY
: From Glenn Reynolds, "Ruth Ginsburg is the Keith Richards of the judiciary."
ITEM 1
:
The New York Post reported
, "French President Emmanuel Macron says he will extend negotiations over a new digital tax after speaking with President Trump.
"Macron's decision averts a trade war with the US after Trump threatened tariffs against French products including wine.
"Amazon, Facebook and Google strongly oppose the digital tax, which France approved last year targeting large global businesses.
"The French leader made the announcement of a truce on Twitter. The White House did not immediately issue a statement.
"Macron tweeted: 'Great discussion with Donald Trump on digital tax. We will work together on a good agreement to avoid tariff escalation.'
"The French digital tax applies to firms with revenue of 25 million euros in France and 750 million euros globally. Companies above the threshold must pay a 3% tax."
The price of protecting Facebook and Google should be forcing them to treat conservatives with the same deference they show liberals.
ITEM 2
:
The Associated Press reported
, "Democrat presidential candidate Michael Bloomberg made a pitch to African American voters the day before the national holiday honoring Martin Luther King Jr., visiting a black church in Tulsa, the site of a race massacre nearly 100 years ago that left hundreds dead and the city's thriving African American community in rubble.
"The former New York City mayor spoke out against racial income inequality and outlined an economic proposal aimed at increasing the number of black-owned homes and businesses. The plan includes a $70 billion investment in the nation's most disadvantaged neighborhoods."
Unless Mini Mike plans to pay for this out of his own pocket, he is just another sniveling Democrat seeking to buy votes with taxpayer money.
ITEM 3
:
Judicial Watch announced
, "Judicial Watch is going to court to uncover details of the alleged monitoring of President Trump's family, lawyer and journalists, as ordered by the since-recalled U.S. Ambassador to the Ukraine, Marie Yovanovitch.
"The two Freedom of Information Act (FOIA) lawsuits against the State Department for documents tied to the alleged monitoring of President Trump's intimate circle and journalists covering him is an extension of our Judicial Watch investigation, which began in October 2019, into the alleged monitoring, via CrowdTangle and other means. Ambassador Marie Yovanovitch is alleged to have ordered State Department entities to conduct the monitoring."
Well, well, well.
Yovanovitch may have spied on political opponents. If true, who did she think she is?
Obama?
ITEM 4
:
Rasmussen reported
, "45% of Likely U.S. Voters think the country is heading in the right direction, according to a new Rasmussen Reports national telephone and online survey for the week ending January 16, 2020.
"This week's finding is up five points from a week ago, and is the highest finding since February 2017. By comparison, this number ran in the mid- to upper 20s for much of 2016, President Obama's last full year in office."
This is the highest number in the 10 years Rasmussen has asked the question.
The best economy in a half-century is a good direction to go in.
By the way, it hit a low of 13% under Obama.
ITEM 5
:
The New York Post reported
, "Trump's legal team to seek quick acquittal during Senate impeachment trial."
The story said, "The memo reveals that Trump's lawyers will argue that the Senate should swiftly reject the articles of impeachment and acquit him because he was the victim of a partisan takedown."
I agree. As much as I would like to see a real-life Perry Mason moment, what purpose would it serve? Real Americans know the president is not guilty. Those in the media and others who do not want America to be great again will never be convinced of his innocence.
Instead of dismissal, start with a vote on the charges. It will fall short of the 67 needed. Then we cam simply move on.
ITEM 6
:
Gallup reported
, "As Senate Trial Begins, 44% Approve of Trump."
His approval was 36% on Election Day 2016,
according to Gallup
. That was 11 points below his opponent, what's her name.
Jerry Ford's approval was 78% on Election Day 1976. He lost.
ITEM 7
:
Breitbart News reported
, "Former White House press secretary Sean Spicer told Breitbart News on Sunday evening that he thinks Republican senators' decision to include a kill switch in the impeachment trial rules is brilliant.
"On Sunday, Breitbart News and other outlets reported on the mechanism that Senate Majority Leader Mitch McConnell has built into the Senate impeachment trial rules that allows the president's legal team to call for an immediate vote for dismissal or summary judgment at any time should the Democrats engage in shenanigans like they did in the House. When the House, which is controlled by Democrats, rammed through the highly partisan impeachment of President Donald Trump, the process was slammed by all sides as unfair and rigged, as it was done largely in secret with hardly any due process rights for the president whose attorneys were barred from many of the proceedings. The Senate, as evidenced by this kill switch's inclusion in the rules, will not allow such partisan gamesmanship and if House Democrat impeachment managers, such as Intelligence chairman Rep. Adam Schiff (D-CA) or Judiciary chairman Rep. Jerry Nadler (D-NY) try anything untoward, the whole thing can get shut down quickly."
I know, I know. Shut up and dance, Spicer.
But he is absolutely right. You might say he is a
Dance 3, Thinks 10
.
ITEM 8
:
The Chicago Tribune reported
, ''A few hundred concerned citizens huddled in a gymnasium in Chicago's Gold Coast neighborhood hoping for answers from police about a recent spate of robberies in the downtown area and other parts of the Near North Side.
"Police sought to bring a sense of calm while appealing for help from the standing room-only crowd that overflowed into the lobby of the Lake Shore Park field house."
It's the same old, same old.
Nobody in Chicago seems to care if 500 people are killed each year as long as it is in black neighborhoods. Police solve only 1 in 7 murders in Chicago. You have an 85% chance of getting away with murder there.
But when there are 416 robberies in the elitist neighborhoods, suddenly it is a crisis as everyone demands police protection.
Black lives in Chicago don't matter, unless they earn a six figure salary or more.
ITEM 9
:
George Zimmerman wrote
, "I love just about all Clint Eastwood movies, but Richard Jewell is in a class by itself. This one was personal. This one Clint Eastwood made for me. Only a handful of people in America know what it's like to be Richard Jewell and unfortunately, I'm one of them. Mr. Eastwood got it right. Two thumbs up!
"I rarely ever go to the movies. Nearly seven years after my acquittal in the shooting death of Trayvon Martin, I still have to be very cautious about where I go. A few years ago, a man took a shot at me and missed my head by inches. He will be in prison for another dozen years or so, but every time I see my name trend on Twitter, I am reminded there are people out there who would like to pick up where the assassin left off."
The media did not do this to him.
Obama did.
He seized on this Fake News to try to stir a race war to whitewash his failure to do a daggone thing for black people.
ITEM 10
:
Axios reported
, "The Trump administration has a new target on the immigration front — pregnant women visiting from other countries — with plans as early as this week to roll out a new rule cracking down on birth tourism, three administration officials told Axios.
"Why it matters: Trump has threatened to end birthright citizenship and railed against immigrant anchor babies. The new rule would be one of the first tangible steps to test how much legal authority the administration has to prevent foreigners from taking advantage of the 14th Amendment's protection of citizenship for anyone born in the U.S."
The amendment does not say that. Birthright applies only to those whose parents were under the jurisdiction of the United States when they were born.
Having secured the border, the president can make this move under the cover of impeachment.
ITEM 11
:
NBC reported
, "A day before the opening of President Donald Trump's Senate impeachment trial, former Vice President Joe Biden's campaign is issuing a pre-emptive strike, sending an unusual open memo to the media warning against disinformation pushed by the president and his defenders.
"The memo, first obtained by NBC News, is also a shot across the bow of Republican senators as they consider whether to entertain Trump's demands to call Hunter Biden, Joe Biden's son, as a witness in the trial.
"Trump has been 'spreading a malicious and conclusively debunked conspiracy theory' that 'Biden engaged in wrongdoing when he executed official United States policy to remove a corrupt prosecutor from office,' the campaign said in the memo sent by Biden's deputy campaign manager, Kate Bedingfield, and a senior adviser, Tony Blinken."
Biden is reminding the media that Democrats are watching every move and keeping a list of who is naughty and who is nice. When they return to power, they will unleash hell on the rest of us. Follow the narrative or pay thee price later.
With interest.
ITEM 12
: The New York Times endorsed both Amy Klobuchar and Elizabeth Warren for president. The logic of endorsing 2 candidates for 1 office escapes me, but does it matter? In 2016, exactly 500 newspapers and magazines endorsed, and 28 endorsed President Donald John Trump. That shows how important newspaper editorials are.
A reader requested that I list the 28 periodicals.
The daily newspapers are the Santa Barbara News-Press, St. Joseph News-Press, Waxahachie Daily Light, Hillsboro Times-Gazette, Las Vegas Review-Journal, Antelope Valley (California) Press, Washington Times, Fort Wayne News-Sentinel, Daily Reflector (Greenville, North Carolina), Waterbury Republican-American, Florida Times-Union, Peninsula (Alaska) Clarion, Athens (Georgia) Banner-Herald, Savannah Morning News, Topeka Capital-Journal, St. Augustine Record, Juneau Empire, Augusta Chronicle, Lubbock Avalanche-Journal, and Bowling Green (Kentucky) Daily News.
The weeklies are the Vilas County (Wisconsin) News-Review, The Crusader (Arkansas), The Jewish Voice, The Jewish Press, the Neshoba Democrat (Mississippi), and the Carteret County (North Carolina) News-Times.
Israel Hayom and DPRK Today (Red China) also endorsed Donald Trump.
Anyone who can be swayed by a newspaper editorial should not vote. That was not true 15 years ago when newspapers still had some credibility.
In the meantime, support those 20 dailies and the 6 weeklies because they are on the right side of history.
ITEM 13
:
The Washington Free Beacon reported
, "Denver Post Columnist Fired After Arguing There Are Two Sexes."
Meh. Newspapers are bleeding money and canning people over anything in a vain effort to stay afloat. PC is obsequious. A smart person would promote non-PC views, but smart people left newspapers long ago.
ITEM 14
: Rudolph hardest hit.
— John Curran (@jac2623) January 20, 2020
John Candy. Mike Myers. Seth Rogan. John Curran. Canada has the best comics around.
ITEM 15
: No smoking gun.
FLASHBACK: The liberal media hated the idea of calling more witnesses during Bill Clinton's impeachment, saying it was a "distraction" and a "sham."

pic.twitter.com/ibHWKLJjfk

— MediaResearchCenter (@theMRC) January 20, 2020
Not even a stained blue dress.
ITEM 16
: This is NOT the actor who played God...
You're right, the founders literally shot at and killed government soldiers

I think their view of the Second Amendment was much more brutal than a bunch of dudes walking around

https://t.co/whgJ6eiU5t

— Tim Pool (@Timcast) January 20, 2020
Good takedown anyway.
ITEM 17
: CNN has the Sadz.
— Tom Elliott (@tomselliott) January 20, 2020
87 counties in Virginia are sanctuaries for the Constitution.
ITEM 18
: How to tell a conservative rally from a communist one.
— Caroline Eaker (@caroline_wset) January 20, 2020
Peace through strength.
ITEM 19
: A reader sent this in.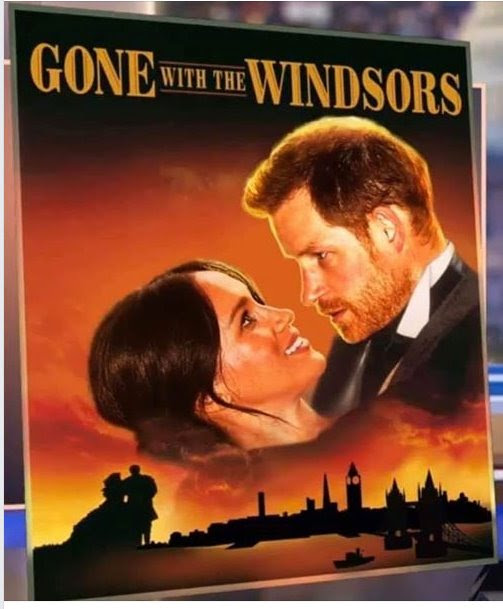 Come on. You know what I'm gonna say.
On 3.
1, 2, "Frankly, my dear, I don't give a damn."
ITEM 20
: It is still Yugoslavia to me.
Everyone said it couldn't be done. But for the first time in a generation, there will be direct flights between Serbia and Kosovo. Another win. Thanks to

@WHNSC

Ambassador Robert O'Brien and Ambassador

@RichardGrenell

!

pic.twitter.com/0qSLryG96B

— Donald J. Trump (@realDonaldTrump) January 21, 2020
It is amazing how involved we are on the affairs of so many countries.
Why?