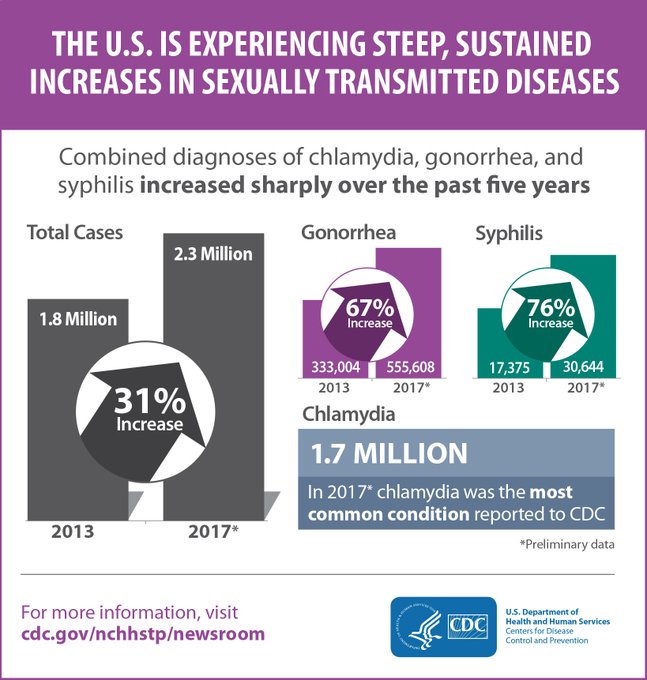 Obama's second term in one chart.
ITEM 1
:
Bloomberg reported
, "The Senate approved President Donald Trump's U.S.-Mexico-Canada free trade agreement on Thursday, handing the president a major political win on the same day senators will be sworn in as jurors in his impeachment trial.
"The Nafta overhaul, Trump's top legislative priority for the past year, cleared the Senate on an 89-10 vote and now heads to the president for his signature. The U.S.-Mexico-Canada agreement passed the House in December on a bipartisan 385-41 vote the day after the Democratic-led chamber voted to impeach Trump.
"The Senate vote moved in tandem with the impeachment process, coming just a few hours before Chief Justice John Roberts is sworn in to preside over the trial. Senate Majority Leader Mitch McConnell applauded the trade deal as a rare moment of bipartisan cooperation."
In the 22 years before NAFTA, the number of jobs in America increased by 70%.
In the 22 years after, jobs increased by 27%.
I hope this leads to a return to the previous rate of job growth.
UPDATE: A troll called me a liar. The Bureau of Labor Statistics reported 73 million jobs in 1972, 124 million in 1994 and 158 million in 2016. I picked those years because the latest data I had when I wrote Trump the Establishment were 2016.
ITEM 2
:
CNBC reported
, "Jim Cramer said Wednesday that tariffs worked as a means to prod China to agree to a phase one trade deal with the United States.
"'I keep wondering when people are going to recognize that it is historic that tariffs did succeed,' Cramer said on Squawk on the Street, shortly before U.S. and Chinese officials were set to sign the initial trade agreement at the White House later in the morning.
"'Tariffs were not supposed to work,' said Cramer, who has all along been a supporter of President Donald Trump's hard-line approach toward China.
"'The Chinese were supposed to be able to get around them. It didn't happen,' the Mad Money host added. 'The Chinese were kind of accepting that they had to get something in order to keep the American market.'
"The centerpiece of the initial trade deal is a pledge by China to purchase an additional $200 billion worth of U.S. goods."
Tariffs rock. They also got Mexico to protect our border while we build a wall.
ITEM 3
:
CNBC reported
, ''U.S. retail sales rose for a third straight month in December, with households buying a range of goods even as they cut back on purchases of motor vehicles, which could strengthen the view that the economy maintained a moderate growth pace at the end of 2019.
"The Commerce Department said on Thursday retail sales increased 0.3% last month. Data for November was revised up to show retail sales gaining 0.3% instead of rising 0.2% as previously reported. Economists polled by Reuters had forecast retail sales would gain 0.3% in December. Compared to December last year, retail sales accelerated 5.8%."
Oh, to have purchased Amazon stock for $12 a share just 23 years ago.
I would be rich enough now to afford to be a socialist.
ITEM 4
:
Reuters reported
, "Religious social service providers receiving funds from the U.S. government would no longer have to tell their clients about other, possibly secular organizations that offer similar help under changes the Trump administration proposed on Thursday.
"Conservative Christians, a key bloc in President Donald Trump's Republican Party, have pushed to lift the requirement that religiously affiliated service groups must tell clients about alternative providers if they receive federal money. They also must post information on referrals and track the referrals they make.
"The requirement has been a flashpoint in the national fight over abortion.
"Supporters say it ensures women understand the availability of safe and legal abortions in their areas. Some Christian-affiliated pregnancy centers opposed to abortion say that supplying information about abortion providers compromises their beliefs."
I remember a story about a 15-year-old girl getting pregnant who couldn't marry the Father. She got an older man to marry her. She had the baby in a manger in Bethlehem.
ITEM 5
: The impeachment is official.
— Benny (@bennyjohnson) January 16, 2020
Mustang McSally.
Reporters are aghast. Why? There always is give and take with politicians.
As Glenn Reynolds said
, "Personally, I think it's okay to talk to reporters any way you want. I'd call them whores, but that's an insult to the professionalism of prostitutes."
People are under no obligation to talk to them. A little incivility may force them to be fair in reporting.
ITEM 6
:
The Daily Caller reported
, "Four years ago this month, then-Michigan Gov. Rick Snyder declared an emergency in Flint, and $390 million in state aid began pouring in. Much of the money, however, was spent on activities only peripherally related to lead in water, state spending data show.
"About $129 million was spent on economic development and "social development," nearly as much as the $144 million spent on safe drinking water, according to the state budget tally.
"Money from a state water grant was used to bring 'a youth basketball league back to the city after a 15-year absence,' according to the book The Poisoned City."
On top of that,
Flint had the highest water rates in the land
. Despite all that money, its water still is bad. Michael Moore, a native of Flint, should stop wasting time cheerleading the impeachment, and work on getting clean water in Flint.
ITEM 7
:
The Hill reported
, "Justice Department officials are investigating a years-old classified Russian intelligence document leak and whether former F.B.I director James Comey was the person who illegally provided reporters with information, The New York Times reports.
"The probe is the second time federal officials have a looked into Comey regarding leaked information. The former FBI head has been frequently labeled a leaker by President Trump. What makes this investigation abnormal, though, is that federal prosecutors usually investigate leaks when classified information is reported by the press, not years after the fact, the Times reports.
"Sources familiar with the situation told the paper that prosecutors, in particular, are looking into two articles that were written by the Times and The Washington Post in 2017 that mentioned the classified Russian government document."
Years ago!
The Times and Comey promoted a Russian Collusion hoax that cost taxpayers $25 million to investigate.
Prosecute.
ITEM 8
:
David Steinberg reported
, "Finally. The Feds — including ICE — appear to be investigating Rep. Ilhan Omar. At least three departments are reviewing what could be the worst-ever crime spree by an elected US official."
Those agencies are the FBI, ICE, and the Department of Education Inspector General.
Wait, the DOE IG is investigating?
He wrote, "This is related to evidence suggesting that Rep. Omar's 2009 marriage to a UK citizen may have been an attempt to facilitate federal student loan fraud, or other fraud involving higher education."
Why do I get the feeling that this is the one they nail her on?
ITEM 9
: Olivia Nuzzi is a Washington Correspondent for New York Magazine.
Lara Trump in Des Moines, Iowa: "It doesn't matter what you look like... The only color that Donald Trump cares about has always been green."

— Olivia Nuzzi (@Olivianuzzi) January 17, 2020
Lara Trump says that the 2016 Trump campaign was run so haphazardly, "we couldn't have colluded with you guys here in Iowa."

— Olivia Nuzzi (@Olivianuzzi) January 17, 2020
I like the Eric's wife.
ITEM 10
:
Fox News reported
, "Stephen King is facing backlash on Tuesday for his commentary on this year's Oscar nominations, stressing that the 'quality' of the art should matter over 'diversity.'
"On Monday, the Oscar nominations were revealed, and the Academy was slammed for both not having any female nominees for Best Director and for the numerous snubs of people of color among the other categories.
"King weighed in on the controversy on Twitter.
"'As a writer, I am allowed to nominate in just 3 categories: Best Picture, Best Adapted Screenplay, and Best Original Screenplay. For me, the diversity issue -- as it applies to individual actors and directors, anyway -- did not come up. That said... I would never consider diversity in matters of art. Only quality. It seems to me that to do otherwise would be wrong,' King wrote."
They ate him alive. Oh the horror!
ITEM 11
:
WTRF reported
, "A California based company has their eyes set on West Virginia.
"West Virginia Governor Jim Justice announced Thursday The Clorox Company, a manufacturer of consumer and professional products, intends to apply to construct a state-of-the-art cat litter manufacturing site in Berkeley County, W.Va.
"According to a press release sent by Justice, the site would bring about $192 million in economic development and create around 100 full-time jobs."
The Coal State will become the Kitty Litter State. But will our president say he digs kitty litter?
ITEM 12
: West Virginia plans to invite the 87 sanctuary counties for guns in Virginia to join the state.
Why stop there?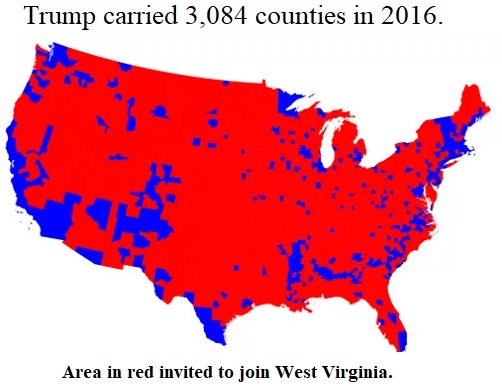 And then we will build walls. Lots and lots of walls.
ITEM 13
:
The Arizona Daily Star reported
, "Rep. Ann Kirkpatrick, a Democrat who represents Tucson and Southern Arizona, announced Wednesday that she is stepping away from her duties temporarily to seek treatment for alcohol dependence after suffering a serious fall last week that left her with cracked ribs and spinal fractures."
Wow, falling down drunk. Pray for her. Alcoholism is an occupational hazard for politicians. At 69, she should hang up her career.
ITEM 14
:
Fox News reported
, "Lori Loughlin and Mossimo Giannulli's defense in the ongoing college admissions scandal just got a boost thanks to a cache of newly released emails obtained by Fox News between the famous couple and a representative for the University of Southern California.
"The documents contain emails that appear to be somewhat solicitous in nature with the university offering Giannulli a special tour of the campus both for him and his eldest daughter as well as her application to the university being flagged in the hopes of securing her as a student. Meanwhile, Loughlin and Giannulli were allegedly working with scam mastermind William 'Rick' Singer in an effort to get their daughters recruited as part of the university's crew team despite them never participating in the sport.
"Loughlin and Giannulli are among the more than a dozen parents still fighting the charges against them in the scandal. As a trial looms, the couple is making the case that they had reason to believe the money they're accused of paying as bribes was actually legitimate donations to USC. The new emails help make the case that the university has a culture of mixing admissions conversations with fund-raising conversations."
It was extortion, not bribery.
Aunt Becky should sue.
ITEM 15
: Time magazine did a cover story on Jared Kushner.
It said
, "At the start of Trump's term, very few people in Washington considered this a good thing. Some White House officials complained privately that the President's decision to task his 39-year-old son-in-law with some of the world's hardest problems made the Administration look incompetent at best and corrupt at worst."
Later the story said, "But over the course of Trump's term, few people have been as influential as Kushner. He was an architect of the primary bipartisan legislative achievement of Trump's first term, the criminal-justice reform bill. He helped negotiate a revamped trade deal with Canada and Mexico. His push to tighten America's embrace of Saudi Arabia and Israel has altered Middle East politics. He has proven a deft bureaucratic knife fighter, helping push out a series of senior staffers who tried to impose order on a freewheeling President."
Which goes to show "very few people in Washington" know their asphalt from a hole in the ground.
ITEM 16
: I could answer this question.
What sacrifices have you had to make in order to afford health insurance?

— Bernie Sanders (@BernieSanders) January 17, 2020
But I would rather hear the answer from the patients at Walter Reed hospital.
ITEM 17
: Gee, I wonder why Kamala was not given more serious consideration by Democrats.
Kamala Harris laughs it up about impeachment before realizing she's live on the air, then pretends it's a very "solemn and serious moment" in history.

pic.twitter.com/U6WSWkofz5

— Mark Dice (@MarkDice) January 16, 2020
The reporter did not mention the laughter. Friends don't call out friends.
ITEM 18
:
The Daily Wire reported
, "On Thursday, President Trump spoke to reporters who were asking him about Lev Parnas, an associate of Rudy Giuliani who claims Trump was aware of efforts to get information about rival presidential candidates. In the process, CNN's Jim Acosta, as per his usual style, kept interrupting Trump, at which point Trump looked at him and shut him down, saying sternly, 'Quiet.'"
— The Daily Wire (@realDailyWire) January 16, 2020
The president was answering Acosta's question, but Acosta kept interrupting him.
ITEM 19
:
The Jerusalem Post reported
, "A massively obese ISIS mufti was pulled from his hiding place by elite Iraqi SWAT team members in a raid on Thursday. He is considered one of the biggest captures in recent months. Photos show the tremendously large man was too large to fit in a police car and had to put in the back of a police vehicle, wedged between a mounted machine gun and the back of the lorry. He was carted off to prison."
ISIS Mufti Shifa al-Nima has been arrested. He was one of the main figures to order the butchering, executions, enslavement, rape, kidnapping and sale of non-Muslims and Muslims that opposed ISIS. He couldn't fit in a police car, so they carried him in a pickup truck.

pic.twitter.com/cSyl68Znx3

— Imam of Peace (@Imamofpeace) January 17, 2020
Hey, hey, hey. It's Fat al-Bert.