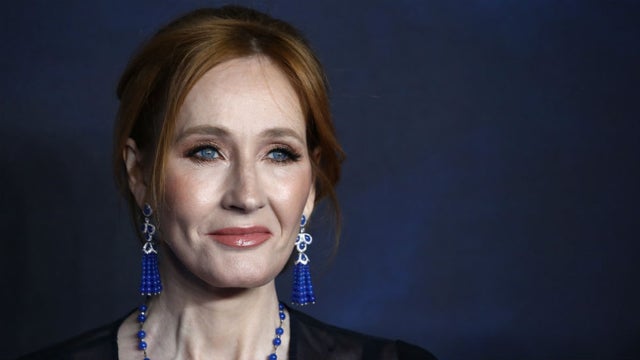 Billionaire J.K. Rowling of Harry Potter fame has had an unrequited feud with President Donald John Trump as she desperately seeks status by being politically correct.
On December 8, 2015
, CNN reported, "J.K. Rowling says Trump is worse than Voldemort."
This followed an earlier declaration that one of her characters was gay even though she did not portray him as gay in her books.
She also dinged the president for typos in his tweets. All writers live in glass houses when it comes to typos. But she has status to seek and so she critiques his tweets.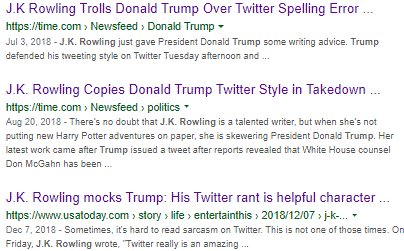 Money can buy anything but liberal love, I guess.
As I said, President Trump has ignored her.
But progressives have not. They now want to tar and feather her.
The Hill reported
, "J.K. Rowling sparked controversy on Thursday morning over a Twitter post defending a researcher who was fired for 'stating that sex is real.'
"The Harry Potter author was tweeting in support of Maya Forstater, a researcher who was fired after posting that a person cannot change their biological sex."
Oh no! Rowling told the truth. Never tell the truth when sucking up to these leeches. The left cannot handle the truth.
The Hill reported, "Several LGBTQ groups attacked Rowling for backing Forstater, including the Human Rights Campaign, which tweeted, 'Trans women are women. Trans men are men. Non-binary people are non-binary. CC: JK Rowling.'
"Lambda Legal, a legal organization that defends LBBTQ community members, tweeted at Rowling saying, 'The enormous universe of #LGBTQ young people & adults who have been inspired by JK Rowling's work deserve better.'"
Rowling is having a bad spell.
So let us fill our mugs with Trumpenfreude and raise them in a toast to her, as in, "You're toast, Rowling."