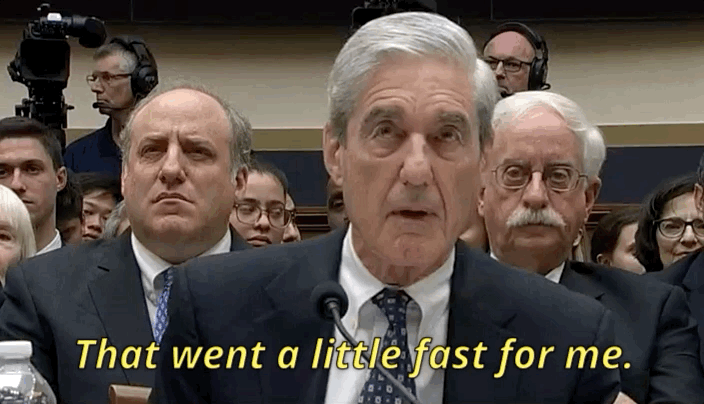 The rumor this morning in Jeff Bezos's Washington Post was "Barr doesn't accept key inspector general finding about FBI's Russia investigation."
The story implied that Obama was perfectly justified in spying on Donald John Trump in the summer of 2016.
Who knows if this is true? It is the Washington Post, which cited anonymous sources, who may just be voices in their heads, but more likely are the same familiar Democrat spin doctors engaging in their usual disinformation campaign.
The president has seen the report and Congress will receive it on Monday with the inspector general testifying before Congress 2 days later.
The inspector general is not conducting a criminal investigation. U.S. Attorney John Durham of Connecticut is.
M. Dowling of the Independent Sentinel pointed out what we do know on the record.
Dowling wrote
, "President Trump seemed to think the IG report will find his way and said it would be 'historic,' perhaps that stemmed from his lingering belief in the system or maybe he was thinking of the Durham report at the time. Maybe it will be. We will have to wait and see."
I agree. Democrats would like to politicize the criminal investigation of Obama and his henchmen as political. Bill Barr is a political appointee, after all.
But this story broke also to overshadow the release of Adam Schiff's impeachment report, which is a menu to the expensive restaurant, Cafe du Nothing Burger, home of the Whopper Lie.
America's last trip to this joint cost us at least $20 million as the vaunted Mueller inquisition
Exactly one year ago today on December 3, 2018, the Fake News media lied and told us the Mueller report would end the Trump presidency.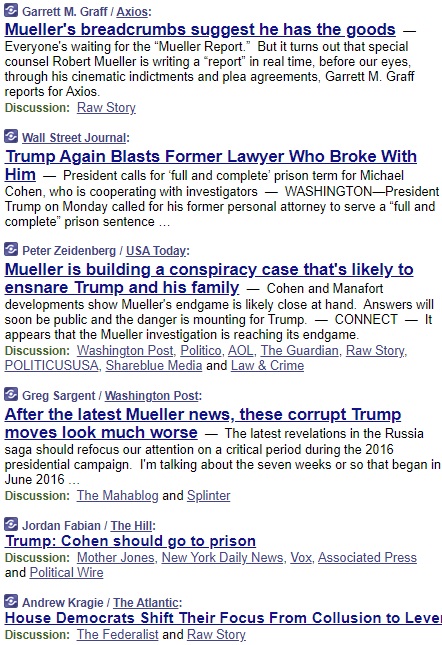 All those stories of the demise of President Donald John Trump were wrong. After nearly 2 years of investigating, Mueller had nothing on President Trump. Not one thing. This was all a sideshow aimed at ruining the president's prestige and reputation.
Mueller was not man enough to admit it, but he exonerated the president of the false conspiratorial charges concocted by Obama and his minions of collusion.
Now we are supposed to believe that Schiff has the goods and Barr does not?
The Schiff report is comical
.
He calls tweeting "witness intimidation."
But there is not one violation of federal law in the document. No citation is made because President Donald John Trump never broke the law.
I can see why the propagandists at Jeff Bezos's Post wanted to change subjects this morning.
Republicans ripped Schiff apart in their rebuttal report.
They said
, "In 2017 and 2018, Democrats introduced four separate resolutions in the House with the goal of impeaching President Trump. On January 3, 2019, on the Democrats' first day in power, Rep. Al Green again introduced articles of impeachment.
"That same day, Rep. Rashida Tlaib promised, 'we're going to go in there and we're going to impeach the [expletive deleted].'
"In this context, it is difficult to see the Democrats' impeachment inquiry as anything other than a partisan effort to undo the results of the 2016 election. Rep. Green said on MSNBC in May 2019, 'If we don't impeach this President, he will get re-elected.'"
Impeach.
The public is not buying this.
Rush Limbaugh told listeners on Monday about his holiday weekend.
He said
, "Over the weekend, you know what I didn't hear? I didn't hear anybody talk about impeachment. They are talking about the New England Patriots maybe floundering, people talking about Black Friday and Cyber Monday deals bragging about how much money they saved. Nobody's talking about impeachment."
Democrats need to win over at least some Trump supporters because public opinion drives how senators will vote, not party loyalty. Democrats need a supermajority to remove President Trump because they need almost half the Republican senators to defect.
Tarring President Trump with impeachment is a nothing burger. He will wear it as a badge of honor.
And the poor soul unlucky enough to be nominated by Democrats will wear it like a Scarlet Letter.