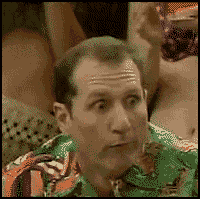 Donald John Trump is still our president.
ITEM 1
:
The Daily Mail reported
, "Greta Thunberg's father today revealed he feared depression would kill her before she launched her 'climate crisis' campaign as the teenager blasted Donald Trump and insisted meeting him would be a 'waste of time'.
"Svante Thunberg told his 16-year-old daughter it was 'a bad idea' to lead the campaign to halt global warming – but now believes it 'saved her' after she stopped eating and talking for months during a long bout of depression.
"Speaking on a special edition of the BBC Radio 4 Today program guest-edited by Greta, Mr Thunberg said in a rare interview: 'We thought it was a bad idea, just the idea of your own daughter sort of putting herself at the very front line of such a huge question like climate change. You wouldn't want that as a parent.'
"He described how the young climate activist 'fell ill' and stopped eating and talking to others, staying at home for a year from the age of 11 when she was first diagnosed with Asperger's.
"Her recovery started when he became vegan and her mother, Swedish opera star Malena Ernman, stopped flying, Mr Thunberg said, adding: 'We are not climate activists, we never were. We knew it was the right thing to do -- but I didn't do it to save the climate, I did it to save my child.'"
So, this is not about saving the planet.
This is about saving a daughter.
ITEM 2
:
The Daily Caller reported
, "The IRS placed a tax lien on Hunter Biden seeking $112,805 in unpaid taxes from 2015, according to records the Daily Caller News Foundation obtained.
"The federal agency issued the previously unreported lien in November 2018 and it seeks unpaid taxes for a year in which Biden, the son of former Vice President Joe Biden, served on the boards of the Ukrainian natural gas company Burisma Holdings and the Chinese private equity firm BHR Partners."
The story also said, "It does not appear that Hunter Biden has resolved his tax debt to the IRS. No corresponding lien release form has been filed with the Washington, D.C., Recorder of Deeds.
"Hunter Biden's lawyer, George Mesires, did not return multiple requests for comment asking whether Hunter Biden's unpaid taxes from 2015 were related to his work with Burisma or BHR Partners and whether the lien has been released."
Old: Make America Great Again.
New: Make Hunter Pay His Taxes.
ITEM 3
:
Hot Air reported
, "While the decision is still technically hung up at the Supreme Court, DACA (Deferred Action for Childhood Arrivals) remains on track to come to an end.
"Zoila Pelayo, who has been a DACA participant since 2012, recently received notice that Immigration and Customs Enforcement (ICE) has sought reopening of her removal proceedings.
"And this is just the beginning.
"ICE has informed CNN that every DACA recipient whose deportation case was administratively closed can expect to see his or her proceeding reopened.
"One repercussion that Barack Obama probably didn't anticipate when he summoned the program into existence via the phone and the pen is the fact that the DACA registration system is now turning into an extremely effective deportation tool for ICE. By definition, anyone who accepted entry into the program verified that they were in the country unlawfully. That means that once the program shuts down, deportation hearings can be handled expeditiously unless the individual has obtained some other form of legal documentation (naturalization or a visa, etc.) in the intervening period."
2 years ago, President Donald John Trump gave Democrats a chance to make DACA the law.
They offered impeachment instead.
Choices have consequences.
ITEM 4
:
The U.S. Census Bureau announced
, "Natural Increase Drops Below 1 Million for the First Time in Decades Due to Fewer Births and More Deaths."
The story said births declined in 42 states and increased in 8.
Don't look at me. My wife and I did our part.
ITEM 5
:
Marketwatch reported
, "The nation's trade deficit in goods fell sharply in November for the second month in a row and touched the lowest level in more than two years, but it's probably not enough to prevent the annual gap in 2019 from being the largest in 11 years.
"The trade gap in goods fell 5.4% to $63.2 billion in November from a revised $66.8 billion in the prior month, according to advanced figures released by the government. That's the lowest level since August 2017."
The best economy in 50 years would be even better if we had no trade deficits because other countries are profiting off us. Red China uses its profits to build its military.
ITEM 6
:
Fox News reported
, "Former Vice President Joe Biden was interrupted by a series of hecklers calling him creepy and a pervert during a campaign event in Milford, N.H., on Sunday night.
"Shortly after Biden started speaking, a man in the back of the room accused him of acting inappropriately, shouting, "don't touch kids, you pervert."
"'This is not a Trump rally,' a flustered Biden fired back. 'This is a democracy.'"
They knew it wasn't a Trump rally because there were not 10,000 people inside with another 10,000 people outside watching it on Jumbotron.
ITEM 7
:
Gallup announced
, "Barack Obama and Donald Trump are tied this year as the most admired man. It is Obama's 12th time in the top spot versus the first for Trump. Michelle Obama is the most admired woman for the second year in a row.
"Each year since 1948, Gallup has asked Americans to name, in an open-ended fashion, which man and woman living anywhere in the world they admire most. This year's results are based on a Dec. 2-15 poll.
"Americans' choice for most admired man this year is sharply divided along party lines: 41% of Democrats name Obama, while 45% of Republicans choose Trump. Relatively few Democrats choose Trump and relatively few Republicans pick Obama, while independents' choices are divided about equally between the two men."
We are a nation divided between good and evil.
ITEM 8
:
Axios reported
, "The rate of extreme poverty around the world was cut in half over the past decade (15.7% in 2010 to 7.7% now), and all but eradicated in China."
Capitalism rocks, even the fake kind in Red China.
ITEM 9
:
CBS reported
, "Thousands of students in Seattle have 10 days to get vaccinated or they will not be allowed to go to school. This comes after Washington state had two measles outbreaks this year, one forcing a state of emergency.
"The Seattle Public Schools district issued a notice to families saying their kids could not attend school until the required information is provided to the school nurse. Students must be vaccinated by January 8."
The story also said, "Seattle Public Schools said roughly 2,000 students need to get vaccinated. Washington had 87 confirmed cases of the measles this year, prompting the state ban vaccine exemptions for personal or philosophical reasons for measles, mumps and rubella."
This should not be news. It should be protocol.
ITEM 10
:
Vox reported
, "Ivanka Trump did a rare non-Fox News interview with CBS for Sunday's edition of Face the Nation. But given the way it obscured key facts, host Margaret Brennan's approach to interviewing the president's elder daughter and senior adviser would've fit right in on Fox and Friends."
In other words, Brennan upped her game.
Vox said, "The interview was mostly about a 12-week paid parental leave provision for federal workers that made it into the $738 billion 2020 National Defense Authorization Act (NDAA) President Trump recently signed into law. That provision was included following a push from congressional Democrats who wanted something in return for the creation of the president's much-hyped Space Force. Brennan, however, characterized Ivanka as the hero of the day.
"'You worked to get Republicans on board … how did you get the Republican caucus to support these things?' Brennan asked.
"Giving Ivanka so much credit for the NDAA's leave provision was questionable, but things got worse at the end of the interview when Brennan went to extreme lengths to portray her as a moderating force in her father's White House."
She is.
I suppose if Brennan called her the C-word like Samantha Bee did, Vox would be satisfied.
Oh wait. Liberals are never satisfied.
ITEM 11
:
The Dallas Morning News reported
, " Following another deadly shooting on Sunday, Texas Republicans praised members of a church security team who stopped a gunman, citing state laws allowing weapons in houses of worship. Meanwhile, Democrats repeated their call for more restrictive gun laws that they say would prevent shootings."
Democrats would disarm the heroes who stopped the gunman, while doing nothing to stop the gunman.
ITEM 12
:
The New York Post reported
, "A Brooklyn trouble-magnet who already dodged bail in an unprovoked attack on three Orthodox Jewish women — only to be busted days later for allegedly assaulting another woman — walked free again Monday.
"At her second arraignment in three days, Tiffany Harris, 30, was ordered into supervised release for the latest incident, in which she allegedly slugged a woman in the face in front of her two young children early Sunday in Prospect Heights."
Lock her up.
Better yet, have her live at Gracie Mansion, where Mayor Groundhog Killer can enjoy his handicraft in re-installing the revolving doors of justice.
ITEM 13
: Breitbart News proved CNN did the impossible.
— Breitbart News (@BreitbartNews) December 30, 2019
CNN found someone dumber than Don Lemon.
By the way, the actor who played Fredo appeared in only six movies (the last posthumously from clips). All were nominated for the Best Picture Oscar. (Dog Day Afternoon, The Conversation, The Deer Hunter, and the 3 Godfather movies.)
Not so dumb, chum.
ITEM 14
:
The New York Post reported
, "A top deputy to city schools Chancellor Richard Carranza was busted in Wisconsin for allegedly trying to arrange sex with an underage boy online, police and sources told The Post.
"Department of Education Deputy Chief of Staff David Hay was arrested getting off at General Mitchell International Airport in Milwaukee Sunday on a charge of using a computer 'to facilitate a child sex crime,' according to Neenah, Wisconsin, cops.
"He allegedly intended to meet with a minor boy for sex, sources said.
"Hay, who remained behind bars pending a bail hearing Monday, had been under investigation for several months, sources said."
Jailed.
Not suspended with pay, but jailed. Good.
ITEM 15
:
Neon Nettle reported
, "In what seemed to be drastic U-turn on the media's anti-Trump narrative, executive editors of the Washington Post and the New York Times admitted their outlets have to do better when reporting on President Donald Trump's supporters.
"Both Washington Post executive editor Marty Baron and New York Times executive editor Dean Baquet agreed during Sunday's Meet the Press on NBC that the publications should respect and not be dismissive towards supporters of Trump."
Does this mean we no longer are racist, sexist, homophobic, xenophobic, Islamaphobic—you name it?
Wow.
We almost care what newspapers think.
ITEM 16
:
Nicholas Kristof of the New York Times wrote
, "If you're depressed by the state of the world, let me toss out an idea: In the long arc of human history, 2019 has been the best year ever.
"The bad things that you fret about are true. But it's also true that since modern humans emerged about 200,000 years ago, 2019 was probably the year in which children were least likely to die, adults were least likely to be illiterate and people were least likely to suffer excruciating and disfiguring diseases.
"Every single day in recent years, another 325,000 people got their first access to electricity. Each day, more than 200,000 got piped water for the first time. And some 650,000 went online for the first time, every single day.
"Perhaps the greatest calamity for anyone is to lose a child. That used to be common: Historically, almost half of all humans died in childhood. As recently as 1950, 27% of all children still died by age 15. Now that figure has dropped to about 4%."
It is a good column. I do not link pay sites, so I linked a non-pay site that carried the column.
ITEM 17
:
Politico reported
, "New York Times columnist Bret Stephens ambushed and gravely wounded his own career on the evening of Dec. 27 when his piece about — bear with me here — the alleged superior intelligence of Ashkenazi Jews went live on the Times website.
"As Twitter fury rose to smite Stephens for his The Secrets of Jewish Genius column and press coverage tilted hard against him, his editors attempted some post-publication damage control. They went back into his column and simply deleted the most provoking passages from his copy, expunged the reference (and link) to a controversial and brutally debunked race-science paper from 2005, and added a note explaining that it was not Stephens' intent to argue that Jews are genetically superior."
That made me laugh.
Here is what Stephens wrote, "The common answer is that Jews are, or tend to be, smart. When it comes to Ashkenazi Jews, it's true. 'Ashkenazi Jews have the highest average I.Q. of any ethnic group for which there are reliable data,' noted one 2005 paper. 'During the 20th century, they made up about 3 percent of the U.S. population but won 27 percent of the U.S. Nobel science prizes and 25 percent of the ACM Turing awards. They account for more than half of world chess champions.'"
That was expunged.
Saying Jews are smart is verboten!
An editor's note replaced it. It read, "An earlier version of this Bret Stephens column quoted statistics from a 2005 paper that advanced a genetic hypothesis for the basis of intelligence among Ashkenazi Jews. After publication Mr. Stephens and his editors learned that one of the paper's authors, who died in 2016, promoted racist views. Mr. Stephens was not endorsing the study or its authors' views, but it was a mistake to cite it uncritically. The effect was to leave an impression with many readers that Mr. Stephens was arguing that Jews are genetically superior. That was not his intent. He went on instead to argue that culture and history are crucial factors in Jewish achievements and that, as he put it, 'At its best, the West can honor the principle of racial, religious and ethnic pluralism not as a grudging accommodation to strangers but as an affirmation of its own diverse identity. In that sense, what makes Jews special is that they aren't. They are representational.' We have removed reference to the study from the column."
Only science by approved people is allowed in Liberalland.
If we can convince them Isaac Newton was a racist, liberals will stop believing in gravity.
ITEM 18
:
The Washington Times reported
, "President Trump began the holiday break by hosting an Amish delegation in the Oval Office, the first time members of the reclusive community have received that honor.
"They might be an odd pairing — the brash and extravagant billionaire president and the humble Amish — but they enjoy a kinship in their Christian faith and work ethic, the Amish visitors told The Washington Times.
"'He is a common man just like me and everybody else — very common, very friendly. He called us friends when we walked in there,' said Levi Miller, 56, an Amish farmer from Ohio. 'It gets people excited that we have somebody in there who is not afraid to talk about Jesus Christ.'
"Mr. Miller was among four Amish businessmen from Ohio who sat down for an exclusive interview with The Times following their Oval Office visit Friday, where they also met Vice President Mike Pence, acting Chief of Staff Mick Mulvaney and other top White House officials.
"The Amish men described themselves as strong supporters of Mr. Trump and each denounced the House Democrats' impeachment of the president as a waste of taxpayer money.
"'We read the newspaper and it is just impeachment this and impeachment that. It's a lot of hogwash," said Ben Hostetler, 51, a woodworker. 'What they are blaming Trump for is what they did themselves.'
"The Amish businessmen credit Mr. Trump with fostering a robust economy, protecting religious freedom and adhering to conservative values.
"Mr. Miller said the Amish experience the good economic times that Mr. Trump has ushered in, and many will back him in 2020."
79,200 Amish in Pennsylvania.
22,020 in Wisconsin.
16,410 in Michigan.
Their birth rate is triple the U.S. average.
ITEM 19
: On New Year's Eve, my 2020 official predictions:
1. President Trump carries 30 to 35 states on his way to re-election. At a minimum, he carries the 30 states he carried in 2016. The 5 possible adds are Maine, Minnesota, Nevada, New Hampshire and New Mexico.
As Ohio goes, so will the nation and it is solidly Republican now.
2. Republicans will keep the Senate. My guess is they will have a net gain of 3 senators.
3. The House picture is fuzzy right now.
4. The economy will hit 4% GDP growth as new trade agreements with Red China, Canada, Mexico, Japan and South Korea kick in. Companies are looking for suppliers outside Red China.
Look for trade agreements in 2020 with a post-Brexit Britain, Vietnam, and maybe the ABC countries of South America (Argentina, Brazil and Chile). The 2+2 talks with India also seem promising.
5. I am tepid on the stock market. The Total Market Value of American companies is now 144% of the GDP. I see a midyear correction of 10% to 15%. The press will cheer, again to their great disappointment as the stocks will rebound.
But history shows big growth following a year like this year's huge growth. Also it is a presidential re-election year. My advice as always is watch what Warren Buffett does.
6. John Durham will notch up minor indictments of minor players but it will be the conservative version of the Mueller Report. The deep state specialized in CYA.
7. Peace in Afghanistan.
I explained this in greater detail on Saturday
.