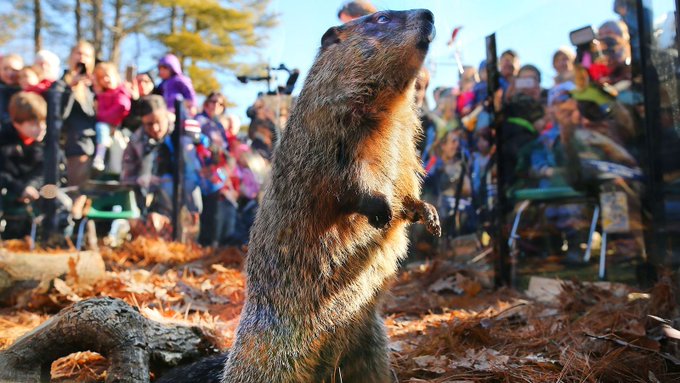 Adam Schiff must have seen his shadow because he told CNN there will be more impeachment hearings.
President Donald John Trump's supporters cheer.
This dopey obsession with Democrats to remove President Trump before his first term expires increases the chances of his winning a second term because Americans see the unfairness of never giving the guy a chance to be president.
Obama orchestrates this attack on our constitutional republic. As president, he had the FBI spy on political opponents. After Obama lost big in 2016 through his surrogate, Hillary, he tried to exact revenge by encouraging mutiny and sabotage among the bureaucrats.
The Mueller report's exoneration of President Trump in Obama's Russian Hoax should have ended this. But President Smollett pressed on by leading Democrats down the Ukraine path to self-destruction.
Reuters reported
, "Democratic U.S. lawmakers have begun the next step in the impeachment inquiry into President Donald Trump -- writing a report on their findings -- but still could take more testimony and hold additional hearings, the chairman of the House of Representatives Intelligence Committee said on Sunday.
"Representative Adam Schiff, whose committee is leading the inquiry that threatens Trump's presidency, said the panel has started work on the report after two weeks of public hearings with testimony from current and former U.S. officials. The panel has held five public hearings and has no more scheduled."
And the hearings proved Democrats are desperate and have nothing on the president.
But the folly continues.
Schiff told CNN -- Obama's co-conspirator in the Russian Hoax -- "We don't foreclose the possibility of more depositions, more hearings. We are in the process of getting more documents all the time. So that investigative work is being done.
"What we're not prepared to do is wait months and months while the administration plays a game of 'rope a dope' in an effort to try to stall. We're not willing to go down that road."
If they had a case they would impeach him now.
They don't but they will continue throwing things at the wall, hoping they stick.
This will continue to turn the public against them and serve to depress their supporters.
It's GOOD to be the Trump supporter.